Interac steps into the podcast studio
"Earning Curve" is part of the financial company's recent efforts to connect with small businesses.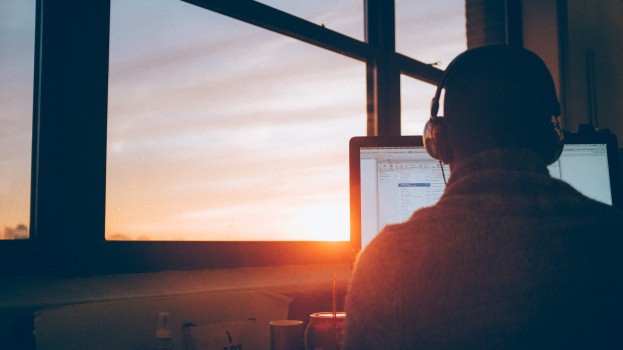 Interac is taking the first step in a B2B marketing strategy based on delivering meaningful content to would-be business clients by launching a podcast to connect with the ups and downs faced by entrepreneurs.

"Earning Curve" is a six-episode podcast series that launched at the end of September, with episodes being released weekly until the end of October. Hosted by tech investor and Dragons' Den cast member Michele Romanow, each episode features a conversation with two Canadian business leaders, covering topics and questions most small business owners and entrepreneurs will come up against as they try to build their own business. People featured so far include Peter Simons of La Maison Simons, Michael Serbinis of League, Ryan Holmes of Hootsuite and Joe Lee of Coastline.

Interac is working with Zulu Alpha Kilo on the podcast, which is being produced by Gimlet, a U.S.-based network best known for shows like Startup, Reply All and Heavyweight. It has previously done podcasts for brands including Lyft, Adobe, Gatorade, Mastercard and Squarespace, but this is the first time a Canadian company has partnered with Gimlet.

The podcast is being promoted with a national media buy on Facebook and LinkedIn video, display ads, native ads, SEM and radio content running during 680 News' business report. Media Experts handled the buy. Interac is also sponsoring Canadian Business' Growth 500, part of its larger effort towards reaching a business audience.

Over the last few years, Interac's marketing has been highly consumer-focused, from its "Be In The Black" work that promoted using debit as a way to avoid debt, to the "Own Your World" platform that launched last year and has been putting more of a focus on different payment methods and technology. But Andrea Danovitch, AVP of marketing and brand at Interac, says the company has a number of products and services that were designed specifically for businesses – such as a business-focused extension of its eTransfer service – with many more coming down the pipeline in the near future.

"When you think about our brand, ironically, we aren't truly a direct-to-consumer brand," Danovitch says. "It's a brand in the eyes of consumers and we've had many reasons to nurture that, but we are, in a very big way, a B2B business when you think about who our stakeholders are. With the launch of 'Own Your World' a year ago, we started out with the consumer focus, but now we felt it was time to reinforce our position as an innovative business solutions provider within the B2B landscape and open up the door to conversion down the road."

Interac is looking to reach small businesses across sectors, though there is a particular focus on entrepreneurship, which is why content in "Earning Curve" covers the "growing pains" that happen on the path to building a successful business. Danovitch adds that the entrepreneurs and businesses were carefully chosen to be a diverse group that represents different sectors and regions of the country. And while each episode has some mid-roll content relating specifically to Interac's offerings for small businesses, the podcast is more about building the company's brand within the small business landscape in a similar way to what it did with every day consumers.

"It's less of a push about our products and offering at this moment," Danovitch says. "We're approaching it from more of an audience-first perspective and trying to be seen as somebody that can be part of a conversation when it comes to thought leadership in business. I think that's a great first step for us to take before we start putting out more tangible offerings that are part of our B2B roadmap going forward."

Danovitch also points out that small business owners are consumers too, and launching a podcast made sense both in terms of capitalizing on a growing audience, as well as a vehicle for content that was more meaningful than the typical, tactical B2B marketing.