Chartered Professional Accountants tackles 'boring' misconceptions
The organization shows the varied skills CPAs have across sectors to increase their appeal among business leaders.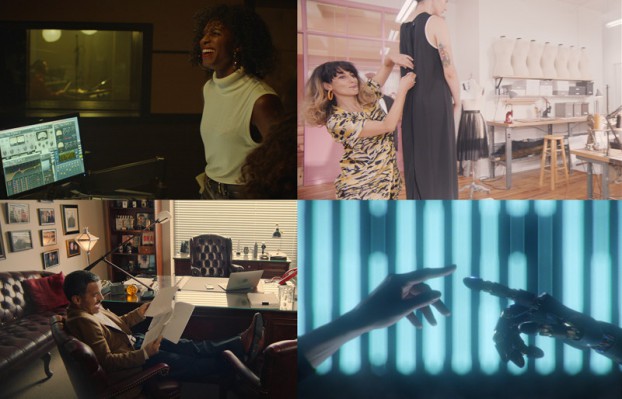 Chartered Professional Accountants is pushing back against the misconception that the expertise of certified financial accountants ends at the edge of a ledger.
The organizations representing Canadian accounting professionals are rolling out a new campaign that tackles that perception head on, showcasing their members' breadth of knowledge and wider business leadership skills. In doing so, the CPA is targeting the stereotype that accountants are "pencil-pusher" types with an important, albeit narrow area of expertise.
The television spot that launched the campaign this week claims that CPAs are only "boring" if one considers things like "changing music's business model," "starting your own brand," "fighting cybercrime," "advancing AI" and "rethinking tomorrow's currency" to be boring.
Closer to the end of the month, additional assets in print, out-of-home and online will be added in support of the television commercial. The campaign is being expanded with regional examples and profiles of CPAs who illustrate the ingenuity that they bring to the business sector, says Heather Whyte, SVP of marketing, communications and public Affairs at CPA Canada.
"CPAs are widely recognized as business leaders owning the finance space," she says. "There's no question that that's our biggest strength. But where we have a challenge is a recognition among business leaders that CPAs can do more than just great finance, that they're the folks that can actually connect the dots within an organization for everything from strategy to finance to analytics."
Each provincial CPA organization has been given the opportunity to take up the national campaign and expand it within their respective regions, says Carol Wilding, president and CEO of CPA Ontario, who chairs the CPA's national brand committee consisting of CPA Canada and provincial CPA representatives. The chosen channels will also vary by region, to accommodate for regional differences, says Wilding, such as having no subways in P.E.I., where OOH executions will appear within the bus system instead.
It's the first work to come out of a new agency relationship with DentsuBos, which is also overseeing the media spend. CPA Canada previously worked with DDB Canada, including on last year's "Record Label" campaign that positioned certified CPAs as valuable assets for businesses heading into unfamiliar territory
The CPA profession has been running annual campaigns and tracking its brand health since it launched the CPA designation in 2013, says Whyte. While that research showed strong awareness of the CPA brand when it came to finance, many people did not have as strong an association of the designation when it came to strategy, entrepreneurship and executive-level thinking, adds Wilding.
From a strategy perspective, the organization recognized that it needed to drive greater association with the notion of CPA leadership across different sectors and help leaders better understand how CPAs influence business development. Working with Dentsu, it arrived at the strategic concept of "CPA ingenuity is everywhere," which it aimed to express in the creative.