Behind MEC's pledge for greater diversity
The outdoor equipment retailer has "accelerated" efforts to reflect the country's growing diversity in its marketing.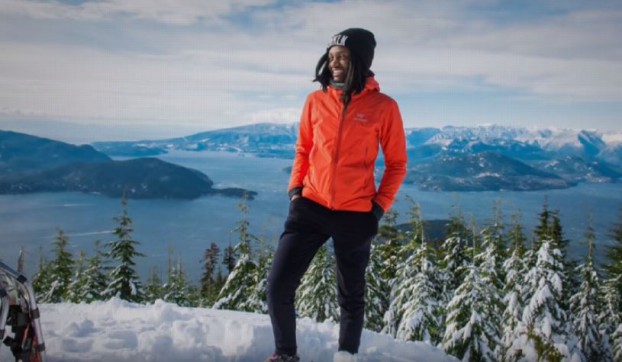 When outdoor equipment company Mountain Equipment Co-op (MEC) recently announced its goal to make its advertising more diverse and inclusive, the move was heralded by the media as a significant departure for the brand – and, in fact, for most others in the outdoor space.
But that shift is actually an "acceleration" of the work it has been doing for the last three years, says CEO David Labistour.
"You would not know that we've been on this path for three years, because it's been a very soft approach and it hasn't had any edge or urgency to it, so we're accelerating it now," he says.
The CEO captured the attention of many after posting an open letter taking responsibility for the under-representation of diversity and inclusivity in MEC's marketing and, by extension, its role in perpetuating the myth that white people dominate outdoor recreation. In the letter, Labistour acknowledges the diversity of the outdoor community and highlights the need for wider changes throughout the outdoor rec space.
The declaration followed a MEC-commissioned survey that showed people of colour spend more time – as much as three or more hours per week – and participate in a wider range of outdoor activities than white people. Among the 2,640 adults surveyed, participation in outdoor activities was 8% higher among people of colour.
MEC has said its commitment to be more diverse was sparked by comments from Judith Kasiama, an outdoor sports enthusiast originally from Congo, on social media. (Kasiama has since been brought on as a brand ambassador). However, Labistour says the diversity question has been on its radar for the last few years thanks to the trend surveys it conducts annually.
"Judith came after the survey, and as a result, we were open and ready for this," he says. "That's probably why we were able to move quite quickly on it."
Changes have already started rolling out in the type of images MEC posts on its website and social media channels. The retailer has brought on several people of colour as brand ambassadors, and it will be working with Watson Advisors to bring more diversity to its board of directors.
The brand has also spent "significant time" talking about the issue internally, says Labistour, which is "the most important part." With those changes now underway, it will continue to communicate that message through its marketing assets.
MEC ranks as one of the most reputable brands in Canada, above brands like Tim Hortons and Roots. Last week, it was named Canada's most reputable brand by the Reputation Institute (for the second year in a row), and fell only to the number two spot on the Gustavson Brand Trust Index this year after ranking first in 2017.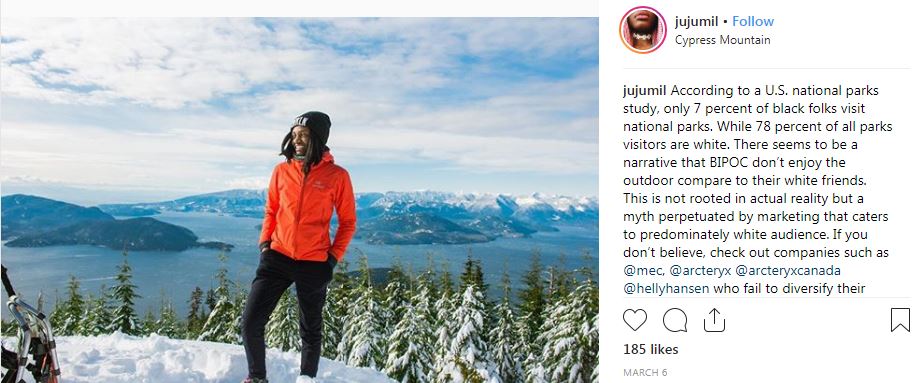 But MEC does not launch new initiatives with the goal of becoming a respected brand, says Labistour. "The objective of the things we do is to make sure our brand is consistent with our purpose and that we stand for the values of our brand, and I think that leads to trust. But the objective is not trust."

The retailer's efforts to stand for something extends beyond diversity.

MEC recently halted the sale of products by American manufacturer Vista Outdoor, which makes and distributes items such as guns and ammunition, after the Marjorie Stoneman Douglas High School shooting in Florida. While taking a public stand on an issue could alienate part of a brand's core customer base, Labistour says it's about being "ahead of the game" and "most of your customers are behind what you do, knowing that if you're going to stand for something, you're going to upset someone."

"Every time we've made a stand on something, we've upset someone," he says. "I think the key is that, as a brand, you have to stand for your values and you have to stand for something. We're not transactional. We want to be a brand that Canadians respect and admire."