Roche flips Diabetes Awareness Month upside down
The brand is sourcing stories from patients to raise awareness about a new product.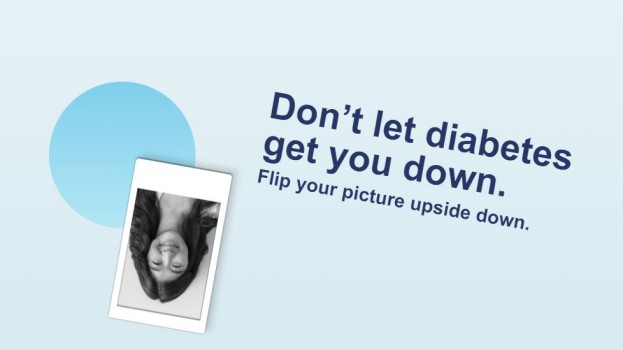 Roche Diabetes Care Canada is asking 11 million Canadians living with diabetes and prediabetes to participate in its #UpsideChallenge.

The diabetes diagnostic company unveiled its new product, the Smart Accu-Chek Guide system, in April and the campaign aims to mimic the utility of the new technology.

As a part of the campaign, people with diabetes are asked to upload their selfie online, which will be automatically flipped upside down. The participants are encouraged to share the story about their fight against diabetes and how it is important to them with the photo. For every uploaded selfie, the company will donate $5 to JDRF, a diabetes research funding non-profit.

The strategy, according to Marie-Pierre Mathieu, marketing director at Roche Diabetes Care Canada, is twofold. First, it connects and show support for the diabetes community online. Second, it subtly highlights how daily diabetes testing with Accu-Chek guide system can be used upside down as well.

"Learning about diabetes for the first time can really turn your life upside down," says Mathieu. "With this campaign, we wanted to bring out the positive or the upside of life," hinting at how the upside down feature of the new diabetes testing technology can ease the life of several patients.

What makes the campaign different from the ones in the past is the use of solely digital medium and the influencer community to shape the campaign by the organization. It has partnered with fitness, and fashion blogger, Bella Bucchiotti (who has been diagnosed with type one diabetes) to share her experience and encourage her followers to participate in the challenge.

"For the first time we are leveraging social media and influencers as a part of our strategy to reach the audience where they are," says Mathieu. "The patient and the family are in the middle of the campaign."

The campaign, created in collaboration with Cossette and Citoyen Optimum, will continue to run on its digital media platform till the end of November, which is National Diabetes Awareness Month.