Fisherman's Friend is telling a few tall tales
The brand is bringing the focus back to imagery of fishermen and trawlers to talk about why its product works.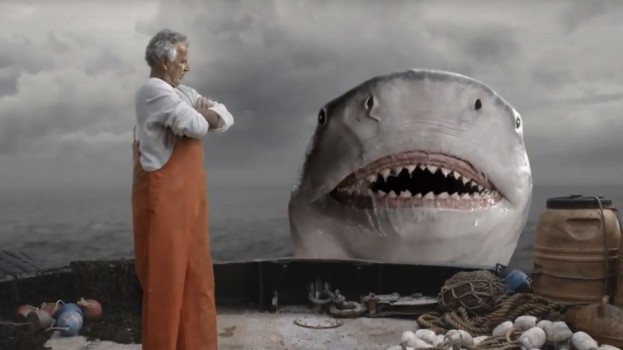 Fisherman's Friend's newest campaign is taking the brand back to its heritage of the fisherman and his trawler to connect consumers with its classic imagery.

The 30-second video spots in the TV and digital campaign have the comedic and campy tone of tall fish tales, with a fisherman narrating stories about meeting a white shark with a bad cough, or a professional clown fish developing a sore throat due to his knock-knock jokes. Both spots end with the fisherman vouching for the lozenge brand and the relief for cough and sore throat they provide.

The brand has retained its humorous tone from the most recent version of the "Suck It Up" campaign that drove high sales for three years, including 17% higher growth in October and November 2017 than in previous years.

"The strategy of this campaign is not driven by sales, it is by what consumers identify [about the brand]," says Voula Papadakos, marketing manager of Fisherman's Friend. "Our consumer research revealed that coming back to the roots and heritage of the brand, the fisherman and his trawler, was important to this campaign."

Although Fisherman's Friend's most loyal consumers tend to be 45 years and older, the brand sees value in narrating the tale of its heritage to reach a younger demographic as well.

"Everybody would agree that fish stories are a 'hard pill to swallow,'" says Papadakos, referring to how believable they might be. "We're playing a bit around that idea." With the tagline, "It works. That's the honest truth," the campaign hints both at the truth in the tall tales, as well as the notoriously strong taste of lozenges that are nonetheless effective.

The TV campaign, released on Oct. 29, consists of one 30-second spot and three 15-second spots,. one of which is set to debut next flu season. Six-second bumper ads have also been created to tap an online audience until April 2019. The brand collaborated with Giants and Gentlemen on the creative side and MediaCom for media distribution.