Cossette wins big at ADCC
The agency took home two Scarlet Letter Awards, on top of eight Gold wins.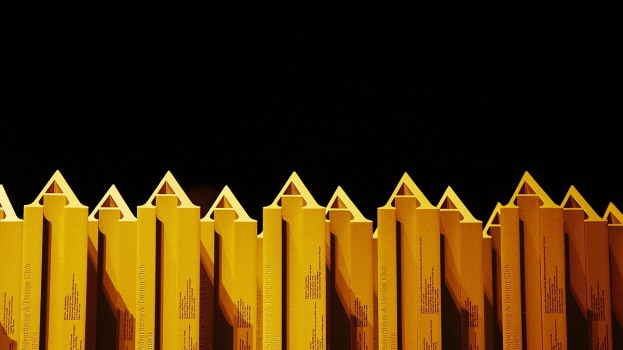 Fresh off of last week's wins at Agency of the Year, Cossette has another night of multiple wins under its belt.

At this year's ADCC Awards, the agency took home the Scarlet Letter Award in both the Agency of the Year and Design Studio of the Year categories. That's on top of eight Gold and 18 Silver wins, most of which came for the "Follow The Arches" campaign for McDonald's Canada, its branding work for Humanity and Inclusion and its ongoing work on the "VS" platform for SickKids.

FCB Canada won Interactive Agency of the Year, winning Gold for the "Safest Highway" campaign for Fountain Tire, while its FCB/Six digital and CRM division took home multiple wins for "Destination Pride" for PFLAG Canada. Skin and Bones repeated as Production Company of the Year, contributing to winning work for SickKids, as well as taking home a Gold in Film Craft for its work with Toronto museum Spadina House.

Two Gold awards were given in the student competition this year. The first went to Miami Ad School Toronto's Maddie Rosenberg, Ela Kallonen and Runda Dong for "Adidas Atmos" a project that would create running gear that changed colour and revealed designs as they filtered pollutants out of the air (the project also won in the student competition at Clio Sports in the spring). The second went to Mohit Gupta, Carson Young, Zachery Eng and David Luong from York University and Sheridan College for "Oble" a smart inhaler that was not only less cumbersome and embarrassing for kids with asthma to carry around, but provided parts with updates on when it was used through an app, allowing parents to track their child's condition and what might trigger it.

Finally, the Les Usherwood Award for lifetime achievement was given to Jane Hope, designer, creative director and co-founder of Taxi.

The full list of winners can be found on the ADCC website.