Digital revenue and shopper spend grew in Q3
A report shows social and mobile has led not just to more traffic for ecomm sites, but greater buying intent.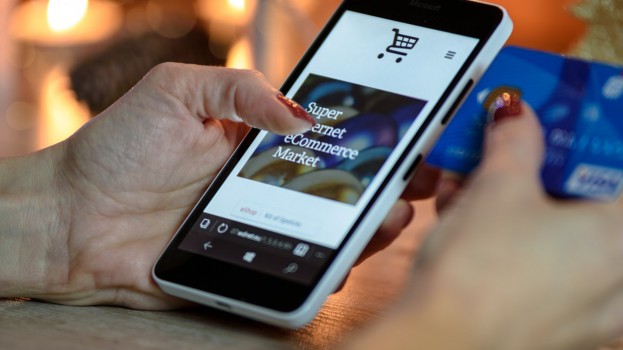 Salesforce's latest Shopping Index report shows that shopper spend in Canada was on the rise Q3, and predicts that mobile, social and AI will continue to have an important role in driving purchase intent heading into the holiday shopping season.

The software studied the shopping activity of 500 million shoppers and 927 ecommerce platforms across 29 countries, including Canada, for its analysis of Q3 spending.

The study showed that growth of sales through digital platforms was 17% in Canada (up from 14% in Q4 2017) and was driven by an 11% increase in traffic and 6% growth in shopper spend, while buying intent is up 21% since Q3 2016.

The report showed revenue generated from digital commerce grew by 30% in Canada, which was significantly higher than in the U.S. (18%) and U.K. (7%) in Q3.  The per-visit average spent by a Canadian shopper on a site is $2.84, compared to the $2.47 average for  global shoppers.

"It is the strongest number we've ever seen," says Rick Kenney, head of consumer insights at Salesforce. "[Canadians] are not just browsing, they are buying in digital."

The average global shopper has been spending the most on luxury apparel, home products and health and beauty, a trend also seen amidst Canadian shoppers.

According to Salesforce, social media's impact on digital commerce was negligible last year, but this quarter saw 7% of site traffic globally and 8% in Canada being referred by social media channels.

In Canada, the share of orders being placed by shoppers in mobile increased in Q3 to 42% (up from 35% in Q3 2017), while the share of orders placed using computers has declined to 46% (down from 51% in Q3 2017). That's a trend Kenney expects to continue through the rest of the year.

"About two years ago we passed the moment of mobile-first traffic where there were more hits from phone," he says. "But this holiday season, we'll see for the first time, more orders placed on the phone than any other device."

Kenney says that ecommerce retailers need to be able to use AI in the body of site search to create a personalized shopping experience based on the shopper's interests. "It is not about relegating product recommendations to the bottom of the product details page, but instead bringing those to the more impactful areas of the site (like sorting a category page)," says Kenney. He says that improving site search through product recommendations for shoppers will account for 35% of revenue across all shopping season.

After deceleration in website traffic in early 2018, Q3 has seen a rebound in shoppers visiting websites, up by 5% to 6%. In Canada, this is projected to increase to 10% during the shopping season.