Up to the Minute: William Thomas Digital names first COO
Plus, Bleublancrouge wins Greystar and The One Show names Canadian jurors.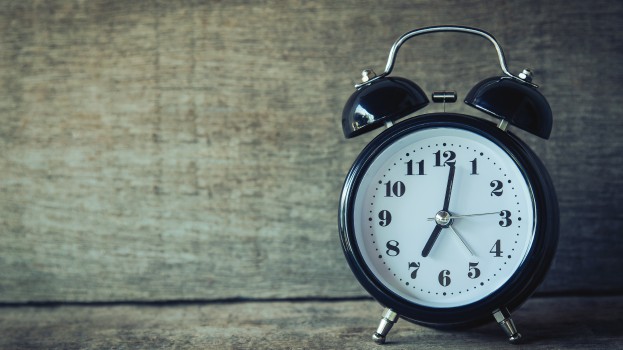 Hires and promotions
William Thomas Digital has appointed Emma Lyndon as its first chief operating officer. She will lead day-to-day operations, having previously served as CFO at customer analytics company Canopy Labs Software. Prior to that, she was chief business intelligence officer at Bluespire Marketing, CFO at Ariad Communications, and held various finance roles at eBay, Kaboose, and PWC.
Alanna Uhrich joins media and lifestyle brand Civilized as director of events and experiences. Civilized, which has offices in Saint John, N.B. and California, produces branded experiences for the cannabis industry. Uhrich is a former producer with the American non-partisan political convention Politicon.
PR shop Citoyen (Citizen Relations) has named Geneviève Sorel as an account director and Noémie de Rothschild as an account executive. Sorel's experience spans technology, artificial intelligence, lifestyle, health, and consumer products. Meanwhile, de Rothschild started out as an intern at Citoyen in May before officially joining the team this fall.
New business
Toronto marketing and PR firm Zenergy Communications has been named AOR for Mobeewave, a mobile payment technology company. The shop has been tasked with generating awareness and visibility for Mobeewave brand, following a growth strategy that has been largely focused on strategic partnerships, according to a press release.
Bleublancrouge, its Humanise collective sister agency L'Institut Idée and their strategic partner A&C, will lead the branding, placemaking, partnerships and communications for global real estate investment and management company Greystar. In July last year, Greystar acquired Monogram Residential Trust, a portfolio of apartment buildings in Los Angeles to Miami. The assignment involves rebranding the portfolio into "an innovative premium lifestyle offering for the urban apartment resident," according to a press release.
Montreal experiential agency Youville Haussmann Park has won a mandate with security firm Genetec that will see it organize, design and manage an international Genetec conference in December.
Other news
Communo has acquired Vancouver-based LocalSolo, a global platform for freelance and marketing professionals and agencies. As part of the deal, LocalSolo founders Mark Fromson, and Stephen Hayes McCoy join Communo's executive team as VPs. LocalSolo has operated in Vancouver for the last four years. Communo, a Calgary-based startup, launched an office in Seattle in June, and opens an office in Vancouver with the acquisition.
Seven Canadian creatives have been selected for the One Club for Creativity's The One Show 2019. They are: Wax creative director Nick Asik (radio & audio), Taxi ECD Alexis Bronstorph (direct marketing), Juniper Park\TBWA CCO Graham Lang (print & outdoor), Paprika president and owner Joanne Lefebvre (design), DentsuBos Toronto VP and ECD Lyranda Martin-Evans (radio & audio), Tank CCO Marty Martinez (health wellness & pharma), and BBDO Toronto CCO Denise Rossetto (branded entertainment).
Jan-Nicolas Vanderveken has been appointed chair of The Association of Creative Communications Agencies (A2C). Vanderveken is the president and CEO of Havas Montréal and has been on the A2C's board for five years.
At The Immortal Awards on Nov. 12, FCB/Six was awarded a commendation for PFLAG's "Destination Pride" and Cossette was listed as a finalist for McDonald's' "Follow the Arches" campaign. The first ever Immortal Awards saw four campaigns crowned as "Immortal," twelve given commendations and 23 recognized as finalists.
Media
Media company Corus has hired former Mindshare director of Content+ Darcy MacNeil to lead its social content studio, so.da. (Social Digital Agency). According to Media in Canada, the company's so.da team now consists of around 40 social and digital strategists, data analysts, community managers, producers, editors, writers and account managers (for subscribers only).