BDC puts small businesses' growth front-and-centre
The crown corp champions the entrepreneurial spirit with a web series spotlighting businesses at critical moments.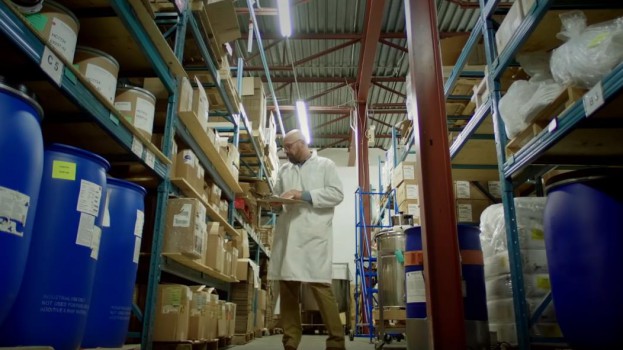 By Adriano Marchese

Being an independent business owner is a hustle that requires grit and perseverance, but an entrepreneur doesn't have to go it alone.

That's the message in the Business Development Bank of Canada's new "Beyond Business" campaign, which puts Canadian entrepreneurs front-and-centre.

Created by agency partner Cossette and launched earlier this month, the web series features Canadian small- and medium-sized business owners at the decisive moment of determining if – and how – they can take their operation to the next level.

"We know there's a real struggle for small businesses to become mid-[sized] and even larger, and so growth is a focus for us," says Annie Marsolais, VP of marketing and communications at BDC. "These are examples of entrepreneurs who have succeeded."

The first trio of three-minute documentary-style videos follow the stories of Toronto-based Fair Trade Jewellery Co., produce retail chain Kin's Farm Market in Vancouver and Green Beaver, an all-natural cosmetic and skin care company founded by a husband and wife in Hawkesbury, Ontario – all of which are currently at a watershed moment in their operation.

"Starting [a business] is one thing, but having it last through time, that is the real challenge," says Chris Bergeron, VP content experience at Cossette. BDC is reaching out to entrepreneurs who are "building a business that has legs and facing its first couple of hurdles in the business plan."

"We have suffered from a lack of awareness," says Marsolais of the 74-year-old crown corporation HQ-ed in Montreal. "But we're the only bank exclusively devoted to entrepreneurs, and from that perspective it was important for us… to really showcase inspiring entrepreneurial stories and their challenges."

BDC has 123 business centres across the country, from which it serves 56,000 Canadian entrepreneurs, with services ranging from financing business loans to advisory services on running all aspects of a business.

Having chosen Cossette as its AOR in 2015, BDC has set out to associate itself with the endeavouring drive of the Canadian entrepreneur. In 2016, BDC updated its brand identity to coincide with a new nation-wide awareness campaign. It released the full gamut of ads across traditional and digital media to get its message out, with the goal of tapping into Canadians' enterprising spirit –reminding them that their hard work is valued, and just as importantly, that the BDC is there as an aid along their business journey.

Last year's "Bank Of" campaign featured a 30-second video series following the inner monologues of entrepreneurs struggling with the reality of running a business, and concluding with a narrated call-to-action. This year, the brand has shed the traditional TV commercial for a more personal approach with the long-form doc series. However, it has opted to stay on course with the entrepreneurial theme. "It really is a year two [project]. It's not a 180-degree shift," said Bergeron. "We're just adding a block to that story."

The first three episodes have aired across social media, with three more slated for release in the new year. They are part of a larger branded content initiative that includes TV spots, radio messages, OOH and airport ads.