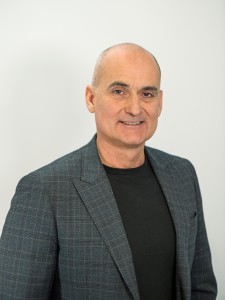 Warren Paisley has been added to the fold at 6Degrees Integrated Communications, joining as its EVP of experiential and packaging marketing.
In the newly created position, Paisley will work across both the experiential and packaging divisions, according to Troy Yung, president and partner at 60Degrees. The move was spurred by expanding client interest in packaging, coupled with Paisley's expertise in the milieu.
"Packaging is something we've done on an as-needed basis… but it hasn't been a competency we have really sold in the past," says Yung. "We had a previous managing director of our experiential division, but we broadened the role and brought in [Paisley] to look after [both offerings]."
Paisley most recently worked at Acosta as the VP of client development, and once held a partner title at Hunter Straker, where he helped manage the retail design agency's CPG brand accounts including Kraft, Pepsi, Clorox and Wrigley. He has also worked at Mosaic North America where he was responsible for managing the integrated Labatt portfolio and its shopper marketing, XM, retail sampling and digital work.
6Degrees is a Toronto-based agency with a focus on combining experiential tactics with shopper marketing, and it currently works with brands such as Listerine, Canopy Growth and Tim Hortons.