Country Harvest helps fuel the go-getters
The Weston brand takes a less product-focused approach to reach younger consumers driving new demand in bread.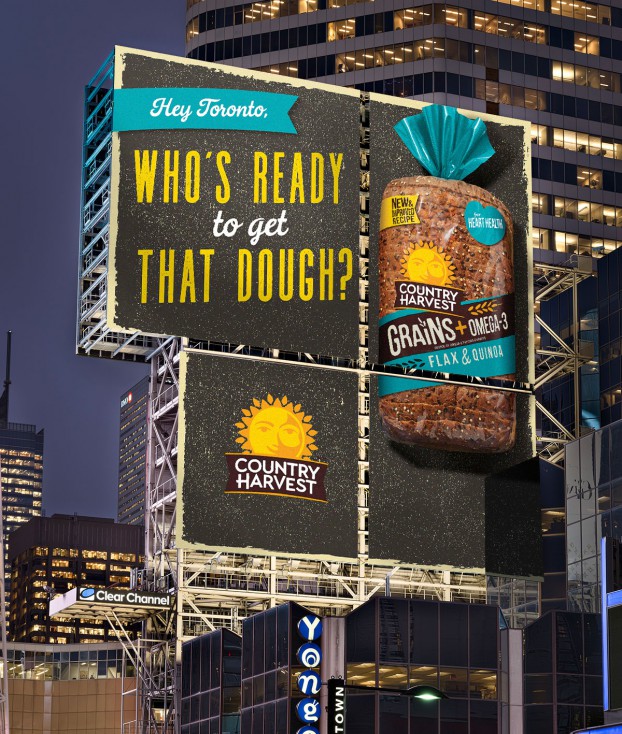 Bread can fall in and out of favour, but Weston Foods is hoping its new "Grab Life By The Grains" campaign resonates with consumers who are once again feeling "bread love."
The campaign's lead spot features dozens of diverse young professionals striding through a vast field of wheat, off to pursue work or leisure-related activities. As a procession that includes a tennis player, banker, yogi, jogger, coach, pilot and even a cellist, strolls through the grasses, a voiceover emphasizes how the nutrients and ingredients in the bread help all of the go-getters face a new day.
Nicole Pekerman, head of marketing, brand build and marketing services at Weston Foods, tells strategy that the best way to stand out in the bread category was to respond to insights from consumers about the benefits of protein and heart health, but also to "articulate how consumers feel when they start their mornings, ready to conquer the day."
This is the first major campaign done with the brand "on the base business" in five years. Historically, its campaigns were product-focused, she says, promoting say, a "seasonal harvest blend" or different flavour variety. Now, it's more personality-driven.
The new spot features predominantly younger people, and Pekerman says there has been resurgence in bread demand by that demographic after a period of carb negativity and concerns about so-called "wheat belly." The campaign is focused on growth with new consumers, while not alienating the core consumer, who is slightly older. According to Pekerman, "the growth consumer is a bit more about feelings and experience rather than the rational 'grains are good for me.'"
Country Harvest bread also has new packaging by its in-house agency and Davis Design to promote "Grains+" – a new line-up of bread and bagels fortified with nutrients like omega-3 and protein.
"We wanted consumers to feel the campaign's positioning" says Pekerman, adding that the packaging more boldly emphasizes the 14 grains. When asked to draw the package blindly, Pekerman says, consumers would always draw the sun with the Country Harvest logo within it. "That was something we wanted to keep, but we wanted to modernize it."
The "Grab Life By The Grains" campaign was developed by Union and includes 15- and 30-second TV spots, OHH and video running in pre-roll video and social.