Conagra reports flat Q1 ad spend, though that is set to change
The CPG plans to support more brand building in the face of inflation.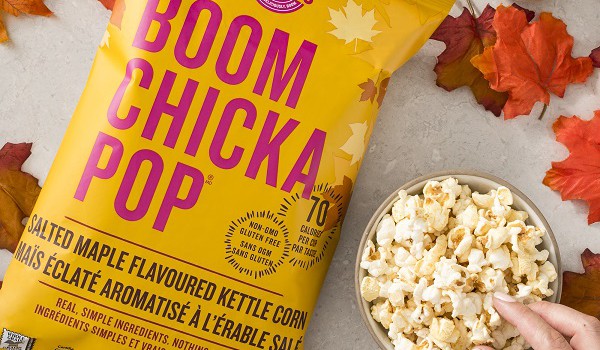 Conagra says its advertising and promotional spend has stayed roughly the same as it was at this point last year.
The maker of Gardein, Hungry Man, Hunt's, Slim Jim, and better for you popcorn brand Angie's Boomchickapop, is reporting spending of $62 million USD for Q1, up only 0.3% from the same period the year prior.
The company is reporting quarterly losses of $77.5 million USD, compared with a profit of $235.4 million USD a year earlier, as it continues to be dogged by inflation and supply chain issues, much like other CPGs.
However, the company's net sales beat analyst expectations, rising to $2.90 billion USD from $2.65 billion USD.
In this morning's conference call, president and CEO Sean Connolly said Conagra has a good plan in place to support brand building. "[The] brand support we got out there is strong," he said. While spending was flat, the company promises it "will ramp up" over the rest of the year.
Reported and organic net sales for the grocery and snacks segment increased 10.5% to $1.2 billion USD in the quarter, while reported and organic net sales for the refrigerated and frozen segment increased 9.6% to $1.2 billion USD in Q1.
Reported and organic net sales for the foodservice segment increased 14.6% to $275 million USD in the quarter, while the company's international segment was a laggard, seeing a decrease of 1.3% to $234 million USD, thanks to unfavorable currency exchange and inflation-driven pricing actions.
Connolly attributes the results to the strength of Conagra's brands, as well as gaining market share in strategic frozen and snacks domains. Connolly notes frozen generated "significant acceleration" year-over-year, and over a three year basis, has tapped consumer desires for convenience. Growth was led by plant-based and single-serve meals, with value, mainstream and premium options. He added that the company also benefited from the fact that share gains by private label are more modest in the categories Conagra competes in.
The snacks domain "delivered strong sales growth," Connolly noted. Snacks has delivered "sustained growth" since three years ago, particularly microwavable popcorn, up 20% year-over-years. Staples were also up 8%, driven by canned tomatoes and pickles.