View from the C-Suite: SakeBomb is getting 'more cans in hands'
The female-forward RTD company benefits from its founder's past business pursuits.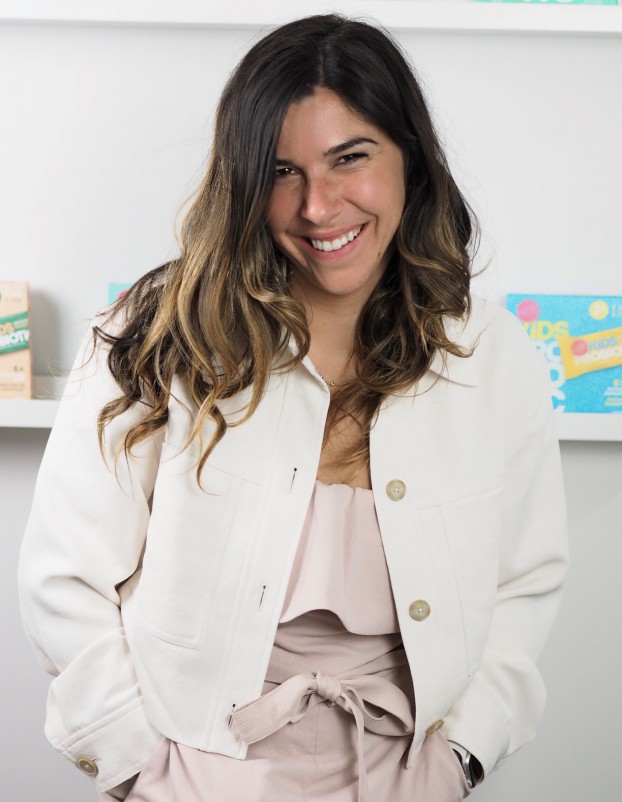 Consumers have been quenching their thirst in the RTD category this year, and there's no signs of slowing down.
According to Triton Market Research, the Canadian RTD market is expected to continue its upward trend with an estimated growth value CAGR 10.65% and a volume CAGR of 10.32% from 2021 to 2016. The study cites that income impacted by the pandemic and economic conditions will drive consumers out of restaurants and into the comfort of their own homes with a cocktail can in their hand.
Capitalizing on this trend is serial entrepreneur Stefana Prodea. At 30 years old, Prodea co-founded health food company Welo Probiotics in 2016, and in 2022 launched SakeBomb, a first-of-its-kind, ready-to-drink cocktail that features premium sake as a base and flavoured sparkling water. The cocktails come in three flavours and contain one gram of sugar and two grams of carbohydrates, and come in at under 100 calories per can.
With just 4% of C-Suite positions held by women in the wine and spirits category, and zero female founders or CEOs in the top 10 hard seltzer market leaders board, Prodea recognizes the importance of representation in her industry – and is adamant about increasing these stats.
Here, she lets strategy in on how she's bringing her product to consumers, what she's learned from one company to the next and how she's inspiring a new generation of female leaders.
With the launch of SakeBomb, a new company in 2022, what priorities do you have scheduled?
Our strategies evolve over time. They're a process as well as a team effort.
For SakeBomb, we've spent more than a year establishing our strategy, then bringing on executives from ABI, Diageo and other massive organizations to vet it and provide feedback. Now that we're launched, we're driving for "cans in hands and liquid to lips." Customers are loving the product, so our biggest sales driver is getting more people to try it whether it's at events, in-store or through "Bomb Drops," a term we use to encourage product trials by dropping off a case at an event or party.
What obstacles did you run into as you worked to get your first company, Welo Probiotics, off the ground, and what strategies did you use to ensure SakeBomb wouldn't meet those same roadblocks?
For Welo, the two biggest obstacles were producing in-house, which required massive investment into brewing equipment, and product expansion prior to distribution expansion – we had 13 SKUs, which needed a lot of focus and attention.
Right from the start at SakeBomb, we sourced three incredible manufacturing partners that can produce up to 1MM cases a year (for west coast Canada, east coast Canada and the U.S.). [Now with multiple companies] we are staying focused on SakeBomb prior to expanding flavours and product offerings.
Can you speak to the marketing strategies in place to promote SakeBomb?
At SakeBomb, we're in the process of building out our social and online strategy.
Online marketing will be influencer, community and event driven. We are additionally building out our email marketing campaigns and planning on rolling that for the start of October.
We're still very focused on being where the customer is – in store. Our goal as a brand is to get the product into as many hands as possible because we know people will convert once they try the flavours.
We focus on partnering with large events whether its music festivals, charities, golf tournaments or as small as a backyard party. Our biggest event coming up is the Rifflandia music festivals happening on Vancouver Island.
Can you reveal plans for distribution and securing investments?
Our distribution efforts will see SakeBomb launch in Alberta in September 2022, and we're looking to launch in Ontario for April/May 2023, then Austin, Texas later that year.
We ended up oversubscribing our round by about 1.5MM (original raise of $2MM at an $8MM USD valuation) and had to exclude some folks from this round. This initial money is to launch Canada and Austin, Texas, then we will raise an additional $8-10MM to expand markets.
How are you highlighting the importance of female representation in leadership roles? Why is this integral to the company's mission?
We are primarily a female founded and led company. Two of our three board seats are held by women and we're focused on diversity as we continue to build out our team.
We'll be offering mentorship programs both internally and to the community (#BombWomen) in order to help others around us grow.
To stand behind the SakeBomb mission of fighting for female and minority representation, the brand is dedicating a portion of all proceeds to its BombWomen mentorship programs. Planning to launch next year, this initiative will include full development entrepreneurship programs and courses with mentorship matches.