Five inflation-era consumers marketers need to know
From Shopper Marketing Report: Numerator details groups that are responding very differently.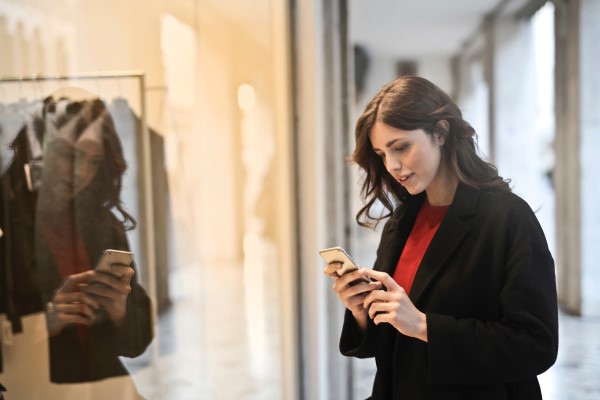 Numerator has identified five inflation-affected consumer sub-types that marketers need to keep top of mind.
The insight firm's Canadian New Realities survey, informed by omnichannel receipt captures from approximately 9,000 panelists, reveals that a rise in the price of consumer goods is affecting consumers very differently.
The groups it identifies are consumers who are prospering, comfortably retired, struggling (but with high purchase power), struggling (but with low purchase power) and those who are pushing on. And Brian Ettkin, Numerator's head of strategy and solutions, says the implication for brand managers is understanding your brand's exposure to each one of these segments.
"New Realities" segments were generated by Numerator, examining variables like purchasing power, current financial comfort, how personal finances have changed, impact of inflation, outlook on life, work mode and response to inflation and concerns like COVID-19.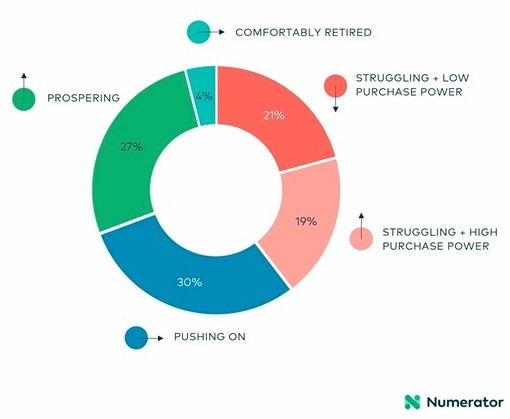 Ettkin highlighted "a tale of two segments": those who are prospering and those who are struggling, despite their high purchase power, both of which are shifting away from conventional retailers. There's been a "remarkable increase" in the dollar store channel across both groups, Ettkin notes.
Pet specialty channel is gaining ground for both prospering and struggling groups. And there is a notable difference between how both are shifting to, and away from, private label. For example, those that are prospering are shifting to private label for hand care and canned foods, but shifting away for menstrual product and baby food. Those that are struggling, however, are buying more private label baby food and deli meats, but less pet foods, vitamins and hand care. Both groups are buying more shelf stable private label meals.
For both groups, ecommerce captures a high share of wallet, but with higher penetration buy rates for those prospering.
The "Prospering" group is spending more on personal health, nutrition and pets and scaling back on frozen foods and fresh meat. Conventional grocery is strongly affected by a decrease in the prospering demo's share of wallet – down 1.6%, a "significant decline" year-over-year.
This group's top five purchases are oral hygiene, skin care, alcohol, produce and deli. This group is also boosting its engagement with club channels and its share of wallet is up 1.7%.
For those "Struggling, but with high purchase power," their top five FMCG spending categories are bakery sweet goods, deli and prepared foods, in-store bakery, household cleaners and beverages.
For those who are "Struggling, but with low purchasing power," half of whom are unemployed, their top five spending categories are personal health care, shelf stable meals, pet foods and treats, beverages and frozen foods.
Those "Pushing On" skew younger, with a limited spending horizon and are neutral about their finances. Their top five FMCG spends are laundry, bakery goods, confectionery, personal health and beverages.
The smallest group is comfortably retired. For that demo, the top five purchases are canned, pasta and noodles, deli and prepared foods, breakfast and alcoholic beverages.