Subaru welcomes drivers back to 'Uncommon'
The latest installment in the brand platform focuses on authentic stories from owners.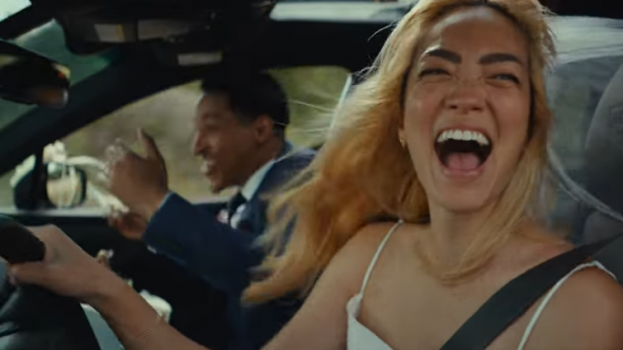 Subaru has again placed focus on the drivers that get behind its wheels with the latest campaign under its brand platform, "Welcome to Uncommon."
The campaign, which launched earlier this month and is in market through Dec. 4, was developed with agency partner Zulu Alpha Kilo and is anchored by a 60-second hero spot that focuses on stories inspired by those of genuine Subaru drivers. The goal was to "show how Subaru enables their uncommon experiences," says Gary Sappleton, director of marketing and brand management for the automaker.
"Through the telling of owner stories, we authentically show the uncommon advantage our vehicles have across our key pillars of capability, safety, performance and quality, durability and reliability," he adds.
In the spot, various Subaru owners are depicted taking their vehicles for "uncommon" spins – be it off-roading following their wedding, racing through the woods or braking just in time to avoid colliding with an unexpected moose. While the campaign is intended to have mass appeal, it does aim to resonate with Canadians aged 35 to 45 most specifically.
"Creatively, it was important to be authentic. Subaru drivers are a diverse community of spirited individuals, so every story we told had to have an actual owner behind it," says Wain Choi, ECD at Zulu. "Of course, it was shot beautifully, but what makes this a compelling campaign was how we showcased all of the wild and wonderful ways that Subaru unites and enables this shared passion for the uncommon."
This is not the first time, especially under this platform, that the brand and Zulu have focused on the people that drive its vehicles. Earlier this year, a campaign for the WRX sought appeal with Subaru drivers who engage in more active lifestyles, while in January it sought to showcase how its vehicles' safety features could be a difference-maker for families in particular.
This latest spot is airing on TV and OLV, and is supported by a social content series featuring film of actual Subaru customers across Canada who are sharing their stories. The latter is expected to be an "always on" feature across Subaru's owned social channels. Agence Rinaldi handled the Quebec market creative, while OMD handled media planning and buying.