2022 PR AOY Bronze: No Fixed Address fuels quick expansion with entrepreneurial spirits
The agency says creating momentum begins with hiring top talent.
This story was originally published in the fall 2022 issue of strategy.
By Nick Krewen
Since it launched in 2016, Toronto-based No Fixed Address has grown from two partners with a shared vision to a full-service, going concern that's home to more than three hundred across its many offerings.
NFA offices can now be found in Montreal, New York and Chicago – in fact, half of the collective's overall business is coming from the U.S. – and the agency family has grown to include Toronto-based multicultural agency Ethnicity Matters and Courage north of the border, and New York-based Mischief to the south. The latest news is that all four agencies can be found under the umbrella brand "The Grid," though each will continue to operate as distinct entities.
NFA – which has previously won Silver and Bronze in the AOY Digital category and Gold in PR – now works with 65 clients around the world. Its collective and integrated services include media, public relations, digital, data, analytics and a thriving health division – and it has set a new benchmark by recognizing the importance of speaking meaningfully to multicultural audiences.
And the collective is very much in growth mode. This year alone, NFA brought on a new team of CRM experts led by Priyanka Goswami, added four senior leaders to its Health division, bumped up the capabilities of the PR team with several important new hires, and restructured the Ethnicity Matters team to include three new managing directors.
The NFA leadership team includes founders Dave Lafond and veteran executive Serge Rancourt, with ex-BBDO New York CCO Greg Hahn brought on to establish New York-based Mischief in June 2020.
When asked about all the growth, Lafond says he figures the collective's rapid success boils down to one thing: its entrepreneurial spirit.
"We set out to do it differently," he explains. "The heart of the No Fixed Address mindset was to be unbound, because with the big agencies it had become very formulaic. I thought, we need more flexibility. That's where we took the ingredients for our entrepreneurial spirit and our calling card – that freedom to be fearless."
And Lafond says there's hunger for yet more growth – joking that "NFA" might also stand for "No Fixed Approach."
"Serge and I had big ambitions and we both had run big agencies. So, we understood what it was going to take: you get the top talent, you get the clients and then you do great work. Then the momentum fuels itself.
"We didn't have a marquee client when we started. So, we spent a lot of time on the narrative and the type of talent we wanted to bring in. We were very fortunate to pick up Questrade about the same time we launched. That was our jet fuel."
The NFA client base quickly grew to include J.P. Wiser's Whisky, the Canadian Centre for Child Protection, radio station Boom 97.3, Disney, Ryerson DMV, Sunnybrook and North American home builder Mattamy Homes, among many others. Recent additions include the Canadian Real Estate Association, Ivey Business School (with Angry Butterfly) and George Brown College.
"From what I see, we'll keep scaling," Lafond says of the future. "But we follow our clients: we don't necessarily follow a city or a capability."
Key New Business
Betway, CREA, Kraft, Freed Developments, Canada Learning Code, CPA Ontario, Royal Ontario Museum, CMHC, Hivestack, Eli Lilly, VRAYLAR, AbbvieAllergan, Insurance Store, Huawei, Turo
New Hires
Emma Bray, Priyanka Goswami, Kelsey Horne, Alexis Bronstorph , Cherie O'Connor, Hayley McOstrich, Randelle Pogue, Reid Plaxton, Allegra Wiesenfeld, Meriç Karabulut, Danielle Castellino
Offices
Toronto, Montreal, New York
Staff
162
PR AOY Cases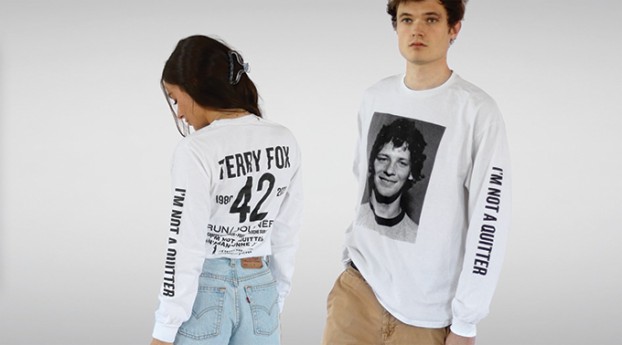 1. In just two weeks, the Terry Fox Foundation blew past expectations with the opening of NFA's "I'm Not a Quitter" campaign, a collaboration with novelist Douglas Coupland. Within 24 hours, the TFF sold more than 6,000 shirts (crashing the site twice due to traffic volume during a Breakfast Television segment), and it increased early registrations by 152% compared to 2019, which was previously the highest year. The campaign garnered more than 145M impressions and raised more than $300,000 for cancer research.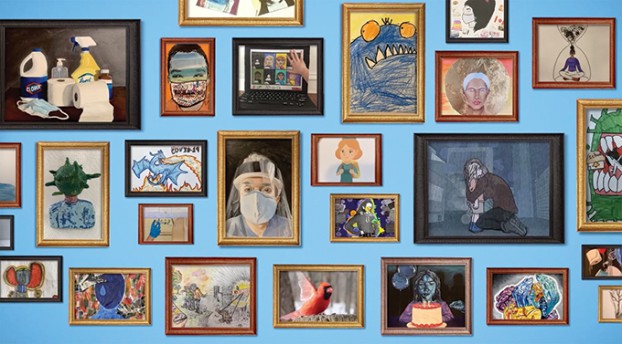 2. To drive relevancy during the pandemic shutdown, NFA worked to develop the ROM's first-ever crowd-sourced exhibition, with children's artwork describing the COVID-19 experience. During the campaign, social engagement was at an all-time high, with a 732% increase in mentions and a 17% increase in site traffic, 91% of which were new users.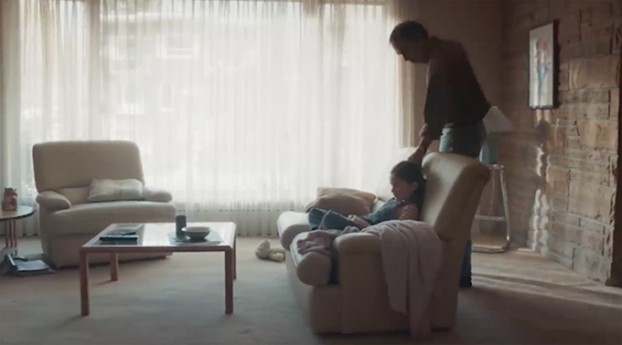 3. NFA worked with the Canadian Centre for Child Protection on "Unwanted Followers" – a hard-hitting campaign that tells the real story of victims whose abusive imagery continues to exist online. The campaign has been organically viewed by more than 800,000 people and amassed more than 17M global impressions.