Petro-Canada captures a day in the life of a caregiver
The company looks to build on its narrative about those caring for loved ones in a new campaign for its CareMakers Foundation.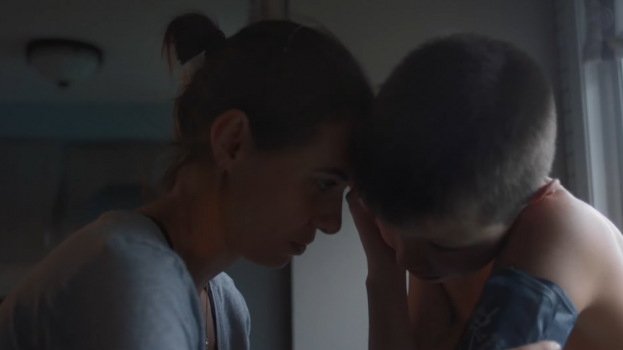 Petro-Canada has launched a new PSA for its CareMakers Foundation, building on previous work that aims to show Canadians the face of family caregiving across the country.
Called "24 Hours of Care," the PSA was developed by McCann Toronto and follows 10 real family caregivers through a day of their lives, capturing the joy and frustration they experience while supporting their family members. The caregivers are from across Canada, including Nova Scotia, Quebec, the GTA, Alberta and B.C.
The full film is watchable on a special microsite, while footage from it has been used to create 15-, 30- and 60-second spots airing on conventional and specialty TV through media partnerships with Corus and Bell Media, as well as OOH, OLV and social, with PR support.
Established in late 2020, the Petro-Canada CareMakers Foundation aims to create awareness for those providing caregiving to family members, as well as raise funds for organizations supporting their work and developing programs and tools with others in the sector.
When Petro-Canada launched the first campaign behind the Foundation last year, it set out to showcase a more authentic look at caregiving in Canada. At that time, Leila Fenc, the executive director for the Foundation, said, "this is such a universal issue that we really wanted to talk to Canadians at large."
This work builds upon that first campaign by again showcasing the day-to-day, ordinary challenges that an estimated 46% of Canadians – 13 million people over the age of 15, according to Statistics Canada – deal with on a daily basis as they provide some type of unpaid care to a chronically ill, disabled or aging friend or loved one. Further, more than one quarter (28%) of Canadians have provided that unpaid care within the last 12 months.
Caregiving can take on many different forms, some of which might not immediately come to mind when Canadians think about what it looks like. It includes everything from driving someone to an appointment or preparing their meals to helping with their daily acts of living such as bathing or dressing. Administering medical treatments and assisting someone in taking medications also fits the bill.
Further, many caregivers don't see themselves as such – either because they don't feel they have a choice in assuming the role, or because they became one gradually as they took on an increasing amount of responsibility and expectation over time.
"Many people don't even know that they are caregivers," explained Fenc. "Or that one in four Canadians are."
Veritas is providing PR support for the campaign, while Tam-Tam\TBWA handled the French language work and McCann Calgary handled media. It will run until Dec. 31.