Loblaw and Metro earnings stay strong amid inflation
Both companies cited strong performance in discount channels and private label.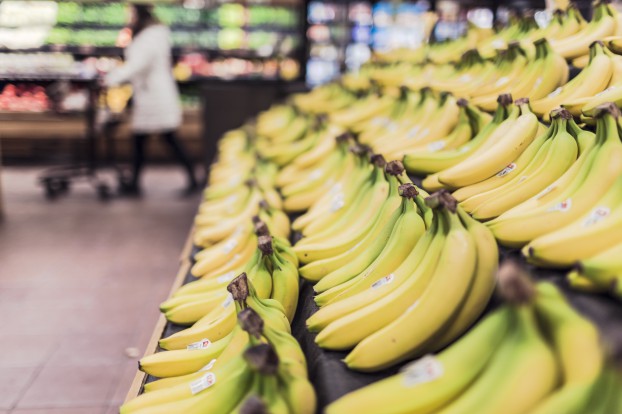 Loblaw is reporting a massive 30% spike in profits during its most recent quarter and Metro has maintained a gross margin above 20%, despite consumers still feeling the impacts of inflation on their own grocery bills.
Loblaw says its net earnings totaled $556 million for the quarter ended Oct. 8, up from $431 million in the same quarter last year. Revenue was $17.39 billion, up from $16.05 billion year-over-year.
Food retail same-stores sales rose 6.9%, and were led by robust performance in the grocer's discount banners, including No Frills and Real Canadian Superstore, the company reports, and it is also noting a continued shift to private label brands like President's Choice and No Name.
Pharmacy store same-store sales were up 7.7%. Cosmetics and OTC showed double digit growth, the company says. In drug retail, revenues benefited from elevated sales of higher margin categories like beauty, cough and cold.
E-commerce sales increased slightly by 3%, and the company is pleased with how online penetration rates are as customers return to in-store shopping.
"In a difficult economic environment, Loblaw is…offering record loyalty rewards, unmatched private-label brands, the best discount stores and an inflation-fighting price freeze," says Galen Weston, chairman and president.
In this morning's earnings call, Weston says the company is taking "thoughtful and decisive action in areas it can control" when it comes to inflation. Loblaw is "keeping a firm grip on margins," he says, and it is winning market share led by its discount division. The market division, meanwhile, is "holding its own against its peers."
The company's EBITDA margin was 10.6%, up 20 basis points year-over-year.
Weston says its PC Optimum Points program continues to build momentum. Its "Incremental Points Day" has engaged customers, Weston says, and it's seeing more redemptions in program than it would typically see. "Points are a strong equivalent to value," Weston says.
Meanwhile, Metro is reporting that its net earnings slumped in Q4, though it was largely due to a one-time charge, with other performance metrics continuing to be strong.
The company, which operates Metro, Metro Plus, Super C, Food Basics and Jean Coutu, is reporting net earnings of $168.7 million, down 13.0% from the $194 million it reported over the same period a year prior.
That is largely due to a $60 million charge resulting from its decision to have Jean Coutu withdraw from the Air Miles loyalty program in the spring of 2023.
However, the grocer is reporting sales growth of 8.3% to $4.4 billion, while food same-store sales are up 8.0% and pharmacy same-store sales are up 7.4%. For the full fiscal year, Metro is reporting a slight net earnings boost of 2.9% to $849.5 million, and a slightly higher sales boost of 3.3% to around $19 billion.
Online food sales were up 33.0% versus last year, driven by added capacity with partnerships and expansion of click and collect. Its food basket inflation increased to 10.0% from 8.5% in the previous quarter.
"We are confident that our dedicated teams, multiple banners, strong private label offering, effective weekly promotions and loyalty programs position us well to continue to meet the needs of our customers as we navigate in this period of turbulence," says Eric La Flèche, president and CEO. Gross margin on sales was 20.4% in Q4, the same as in the prior year quarter.
In this morning's earnings call, La Flèche said discount banner performance continued to accelerate from conventional. Private label penetration is increasing, he says, thanks to "aggressive promotional strategies," and he cited a "significant milestone" of the opening of its 100th Super C Store.
Metro's recently announced Moi, an extension/evolution of its Metro and Moi loyalty program, will now include a co-branded RBC Visa card. The program will provide customers with more opportunities to earn points and enhanced personalization across all banners La Flèche says.