Toys'R'Us imagines a world without imaginary friends
The first ad in a new platform positions the retailer as a place that nurtures imaginative play in children.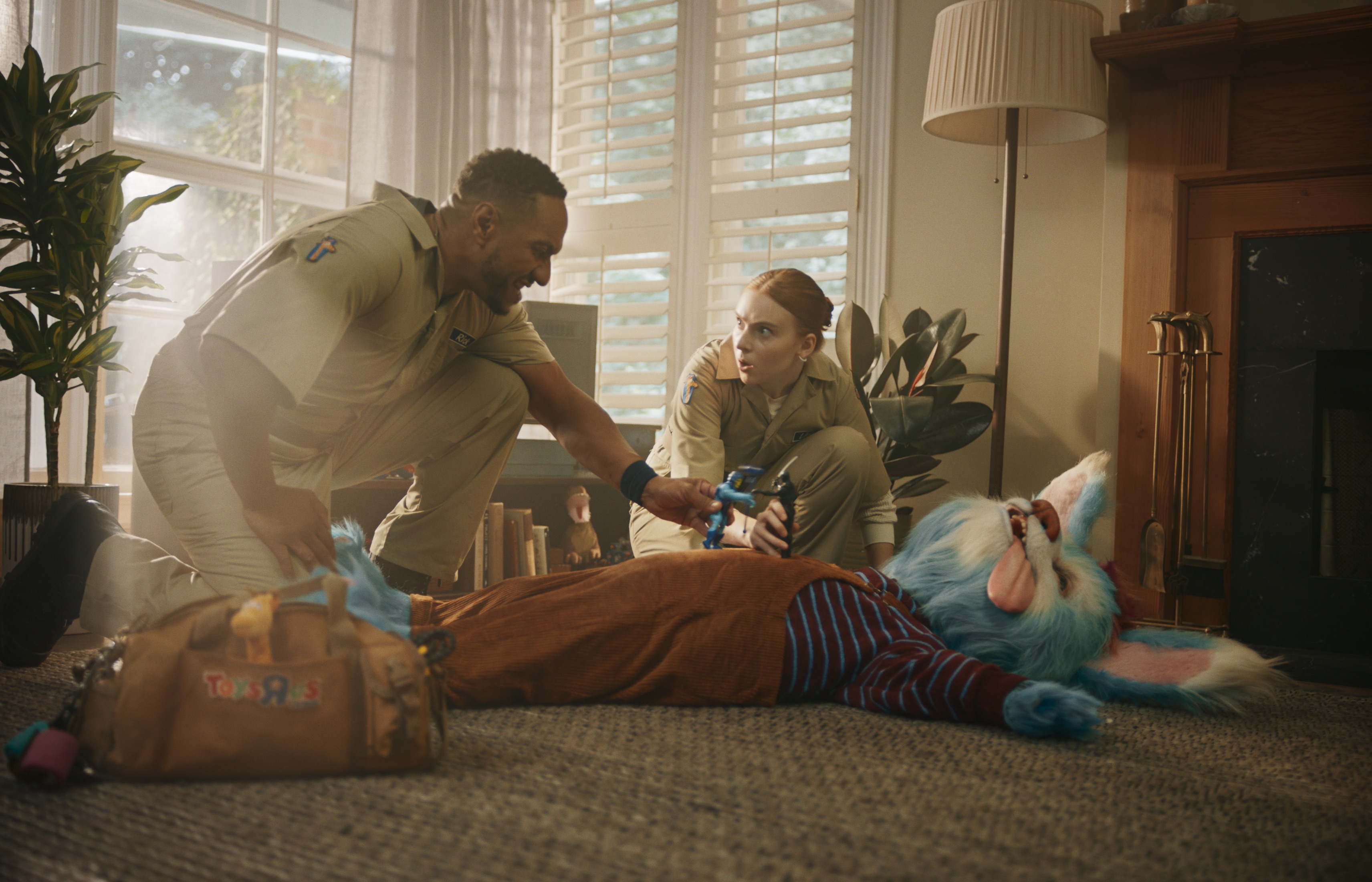 Toys'R'Us Canada is looking to evoke another mental image with a new campaign designed to celebrate the power of children's imaginations.
The campaign features an imaginary friend named Mr. Ferguson – who is lying motionless on the living room floor of that child's home, apparently in need of resuscitation now that the child no longer plays with him. When the parents call for help, people in Toys'R'Us uniforms show up with a medical bag full of toys from He-Man action figures to water guns to whoopie cushions, playing near Mr. Ferguson to bring him back to life.
The over-the-top scenario was imagined by agency Broken Heart Love Affair, and drawn from the insight that – according to a recent survey of daycare staff in the U.K. – fewer children now have imaginary friends than they did five years ago. Almost two thirds of those staff blame the issue on increasing screen time.
Enter Toys'R'Us Canada. Though the retailer does sell video game consoles and other toys that perpetuate screen time, it is also the home of toys that help children explore their imaginary scenarios and worlds with tangible props.
"When a child picks up a toy, it only comes to life through their imagination," says Allyson Banks, director of marketing with the retailer. "As Canada's dedicated toy and baby retailer, we have the tools to make sure that children can do that…We are focused more than ever on encouraging imaginative play and nurturing this development in children."
"Mr. Ferguson" is the opening salvo in a larger brand platform, "Imagination Included," that has been developed for Toys'R'Us Canada by BHLA. It is also the first work from BHLA since it won the company's AOR assignment earlier this year. The spot is running in 60-, 30-, 15- and six-second cuts across OLV, cinema and pre-roll, with support on social and OOH, as well as in catalogues and stores.
It is "just the beginning" of a partnership between the retailer and BHLA that Toys'R'Us Canada hopes will position it as the go-to place for childhood play, which is considered an essential early measure to help develop creativity, problem-solving and inventiveness in children – qualities they'll take into their future lives.
"As a parent of two young kids and a creative myself, the stat about the dwindling number of childhood friends really freaked me out," says Craig McIntosh, BHLA's CCO. "I instantly raced to Toys'R'Us to load up on action figures and other toys without manuals, so I could stoke the fires of my kids' imaginations."