Mediacom buys Urban Outdoor, retires brand
One of Canada's best-known out-of-home media brands has vanished from the landscape, a victim of ongoing consolidation in the industry....
One of Canada's best-known out-of-home media brands has vanished from the landscape, a victim of ongoing consolidation in the industry.
Toronto-based Urban Outdoor Trans Ad has been absorbed by Mediacom, which purchased the company from its parent, Standard Broadcasting, for an undisclosed sum.
Urban Outdoor brings with it an inventory of nearly 1,000 backlit outdoor boards, as well as transit properties and a subsidiary, Cieslok Outdoor.
The sale comes just six months after Urban Outdoor suffered a crippling blow, losing the $75-million Toronto Transit Commission contract – the largest such concession in Canada – to Transportation Displays Inc. (TDI) of New York.
In the out-of-home marketplace today, bigger is definitely better, says Mediacom president Brian McLean.
In the past two years, he notes, the competitive stakes have been raised significantly, as new players from the U.S. and Europe have entered the Canadian market – among them TDI, Obie Media, Gateway Outdoor Advertising, Ad Shel and Eller Media (which made its mark by winning the coveted contract for Terminals 1 and 2 of Toronto's Lester B. Pearson International Airport, a contract that was previously held by Mediacom).
The Canadian market for transit vehicle ads, transit shelters and traditional billboards is estimated to be worth some $275 million.
Consolidation, McLean says, means national advertisers will be guaranteed an out-of-home product that is consistent from one end of the country to the other – and they'll only have to deal with a single company to get it.
"We offer them the same hamburger in Halifax as we do in Vancouver," McLean says. "So they can be assured that the quality, delivery and integrity is going to be the same.
Mariam Hoosen, vice-president, strategy director with Toronto-based media management company Starcom Worldwide, says this kind of consolidation in the out-of-home industry was inevitable, given the number of new suppliers moving into the marketplace.
As some out-of-home companies have expanded, Hoosen says, they have attempted to force advertisers into package buys encompassing multiple markets. But she doesn't anticipate these kinds of tactics from Mediacom.
"Mediacom and the Urban group have always been very ethical in their way of dealing with media buyers," Hoosen says.
Still, she's quick to add that buyers hope Mediacom's expansion won't have any serious effect on its standards of professionalism and service.
"We're just hoping that…the way they've been servicing the industry will continue – that being bigger doesn't have to mean [being] arrogant and imposing restrictions on negotiations."
Some Urban Outdoor staffers will stay with Mediacom during the transitional period. But the two most senior executives have left the company.
Ron Hutchinson, formerly president of Urban Outdoor, has remained with Standard Broadcasting as president of Integrated Media Sales, a joint venture between Standard and Telemedia Broadcasting.
John Baird, Urban Outdoor's vice-president and general manager, has declined Mediacom's offer to stay with the company, and is considering other opportunities.
Growing turkey share
The Turkey Farmers of Canada look to change meat perceptions and boost consumption of the bird year-round.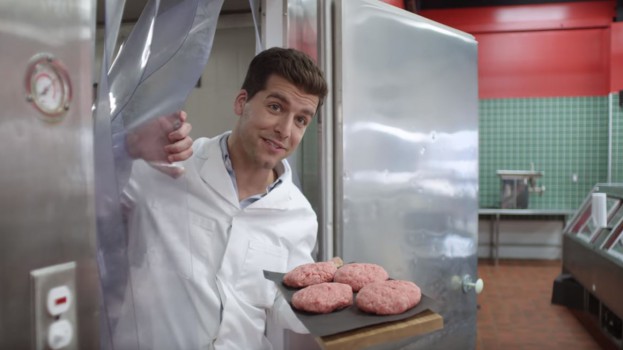 Thanksgiving is in the far rear-view mirror, but a national organization representing farmers, poultry and egg processors has banded together to get people to "Think Turkey ("Pensez Dindon" in French) and drive consumption year-round.

In this, the group's first national bilingual campaign since 2004, Turkey Farmers of Canada is hoping to boost the bird's profile with a five-year, fully integrated advertising, digital, experiential, PR, influencer, and paid social plan.

Phil Boyd, executive director, Turkey Farmers of Canada, says its goal is to showcase the protein's tastiness, healthiness and versatility, as well as its ease of cooking. "The 'Think Turkey' campaign is different from any campaign we've run before," Boyd says. "We're looking to shift perceptions of turkey… and the spirit of the campaign is playful and designed to grab the attention of Canadians with humour."

"Turkey can easily do the job of beef, chicken, pork and lamb in countless recipes," he says of the campaign, which showcases different ways to consume turkey in the "All Kinds of Turkey" spot. In it, a butcher rattles off a laundry list of turkey menu items Forrest Gump-style.

Boyd tells strategy that the campaign was launched because turkey sales have plateaued. He says the industry decided to band together to take action, and help consumers associate the protein with more than just holiday occasions.

When it comes to the meat category, turkey consumption is 4.20 kg per person, a pittance compared to chicken at 33.13 kg, beef at 25.17 kg and pork at 21.35 kg, according to per capita consumption data from Stats Canada. However, when it comes to the competitive landscape, Boyd believes there's enough room on Canadians' plates for turkey and other proteins to join the meal rotation. He says the organization's goal at the end of the five-year campaign is to increase turkey consumption by 20%.

The campaign's target demographic is primary shoppers and meal planners – women age 25 to 45, he says. The organization is also looking to connect with new Canadians and millennials who may not have turkey in their diet or who have never cooked with turkey before.

The campaign launched in May with a national outdoor campaign that includes 680 billboards and transit shelter ads strategically placed near grocery stores in major markets.

Turkey Farmers of Canada has engaged Zeno Group as its AOR to plan and execute the campaign, while enlisting True Media to lead its national outdoor, paid search and TV buys.