Mediacom buys Urban Outdoor, retires brand
One of Canada's best-known out-of-home media brands has vanished from the landscape, a victim of ongoing consolidation in the industry....
One of Canada's best-known out-of-home media brands has vanished from the landscape, a victim of ongoing consolidation in the industry.
Toronto-based Urban Outdoor Trans Ad has been absorbed by Mediacom, which purchased the company from its parent, Standard Broadcasting, for an undisclosed sum.
Urban Outdoor brings with it an inventory of nearly 1,000 backlit outdoor boards, as well as transit properties and a subsidiary, Cieslok Outdoor.
The sale comes just six months after Urban Outdoor suffered a crippling blow, losing the $75-million Toronto Transit Commission contract – the largest such concession in Canada – to Transportation Displays Inc. (TDI) of New York.
In the out-of-home marketplace today, bigger is definitely better, says Mediacom president Brian McLean.
In the past two years, he notes, the competitive stakes have been raised significantly, as new players from the U.S. and Europe have entered the Canadian market – among them TDI, Obie Media, Gateway Outdoor Advertising, Ad Shel and Eller Media (which made its mark by winning the coveted contract for Terminals 1 and 2 of Toronto's Lester B. Pearson International Airport, a contract that was previously held by Mediacom).
The Canadian market for transit vehicle ads, transit shelters and traditional billboards is estimated to be worth some $275 million.
Consolidation, McLean says, means national advertisers will be guaranteed an out-of-home product that is consistent from one end of the country to the other – and they'll only have to deal with a single company to get it.
"We offer them the same hamburger in Halifax as we do in Vancouver," McLean says. "So they can be assured that the quality, delivery and integrity is going to be the same.
Mariam Hoosen, vice-president, strategy director with Toronto-based media management company Starcom Worldwide, says this kind of consolidation in the out-of-home industry was inevitable, given the number of new suppliers moving into the marketplace.
As some out-of-home companies have expanded, Hoosen says, they have attempted to force advertisers into package buys encompassing multiple markets. But she doesn't anticipate these kinds of tactics from Mediacom.
"Mediacom and the Urban group have always been very ethical in their way of dealing with media buyers," Hoosen says.
Still, she's quick to add that buyers hope Mediacom's expansion won't have any serious effect on its standards of professionalism and service.
"We're just hoping that…the way they've been servicing the industry will continue – that being bigger doesn't have to mean [being] arrogant and imposing restrictions on negotiations."
Some Urban Outdoor staffers will stay with Mediacom during the transitional period. But the two most senior executives have left the company.
Ron Hutchinson, formerly president of Urban Outdoor, has remained with Standard Broadcasting as president of Integrated Media Sales, a joint venture between Standard and Telemedia Broadcasting.
John Baird, Urban Outdoor's vice-president and general manager, has declined Mediacom's offer to stay with the company, and is considering other opportunities.
Parmalat to acquire Kraft Heinz cheese brands
The deal, expected to close next year, includes the sale of Cracker Barrel, P'tit Quebec and Amooza.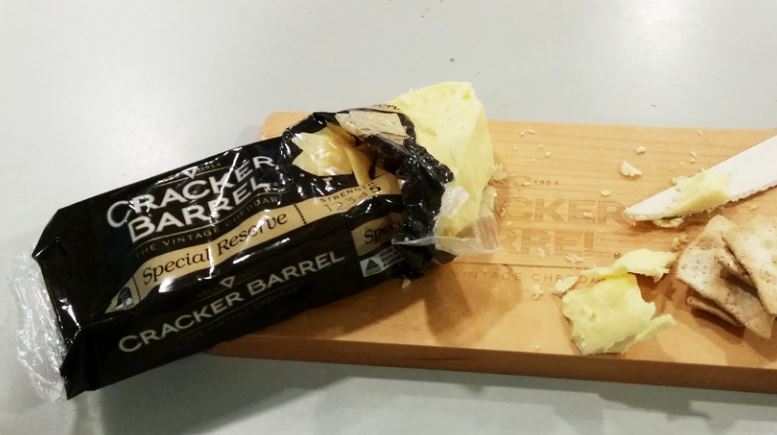 The Kraft Heinz Company has agreed to sell its Canadian natural cheese business to dairy and beverage giant Parmalat SpA for $1.62 billion in a deal expected to close next year.

The agreement includes the sale of the natural cheese brands Cracker Barrel, P'tit Quebec and Amooza in the Canadian market, as well as Kraft Heinz's production facility in Ingleside, Ont., which employs around 400 people.

Parmalat is "uniquely positioned to advance the natural cheese business given their experience and focus on the dairy industry," said Bernardo Hees, CEO of Kraft Heinz, in a statement. At the same time, Hees said the deal will allow Kraft Heinz to focus on "the segments and categories where we have stronger brand equity, competitive advantage and greater growth prospects."

Under the agreement, Kraft Heinz will continue to own and market its other cheese products, including Philadelphia, Cheez Whiz and Kraft Singles, which are processed in Quebec.

Parmalat's Canadian cheese portfolio currently includes Black Diamond, Balderson and Galbani. The company said those brands will remain distinct following the acquisition's closing.

The deal extends the North American presence of Parmalat owner Lactalis. In a separate statement, the France-based parent company added that the agreement will grow its footprint in a "strategic market for cheese with high added value."

The agreement comes shortly after Kraft Heinz announced Nina Barton, president of global digital online growth, will be taking over from Carlos Piani as president of the Canada zone, starting next year.

Effective Jan. 1, Nina Barton will be replacing Carlos Piani as president of Kraft Heinz Canada. As part of the leadership change, Piani will move into the new role of  head of strategic initiatives and mergers and acquisitions, based out of Chicago.