Student habits forecast digital future for shopper marketing
A study by Conversion and SPC Card shows that digital platforms are an increasingly important part of how young people make their purchase decisions.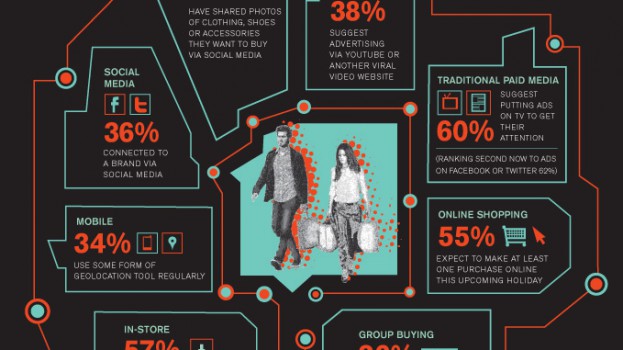 A study conducted by Toronto-based Conversion Marketing-Communications, in partnership with client SPC Card (Student Price), indicates that the future of shopper marketing will have to be laden with digital know-how.

The study, called "The Pulse of the Canadian Student Shopper," which was fielded in September leveraging SPC Card's database of 1.1 million teen and young adult members (nearly half of them registered), indicates a retail eco-system where purchase decisions are going to be increasingly made as a result of a variety of predominantly digital touchpoints.

Here are some of the stats:

56% of Canadian student shoppers use, or own, a smartphone.

Over a third of them follow a brand online via social media, more than celebrities and athletes.

57% have downloaded at least one retailer app.

34% use some sort of geolocation tool regularly.

27% indicated already downloading a store locator app.

35% have shared photos, or clothing, shoes or accessories they want to buy via social media.

And more than half think retailers could use more technology in-store to make the experience richer by giving more information, detail and perspective on products. Mike Farrell, SVP, research and strategic insight at Conversion, says that the study's results suggest retailers should place more importance on leveraging mobile.

"The mobile phone, most importantly the smartphone, that's [young people's] workhorse and that's going to be their workhorse moving forward," says Farrell. "Young consumers are a good window to the future and pulsing out via mobile is going to be absolutely important. You should be available at every single one of the media touchpoints they have. Have a mobile-ready site and just be ready to allow them to find out what you sell when they're looking for it, and how to get it right away."

He adds that retailers should still be cognizant of the "creep out factor." Over half of the study respondents reported being on the fence when it comes to a mobile-based in-store shopping experience, antsy about the notion of "being greeted using technology." Nevertheless, he points out that retailers should not downplay the importance of developing digital acumen for the future.

"There is that fine balance of how to do it and getting permission, but at the end of the day this is going to become part of how people shop. If you don't have an addressable community now, get on it, and if you do have one, continue to nurture and engage it. If [student shoppers] are connected to brands more than they are to celebrities and athletes, there's a pop cultural cache to it. Obviously they're after deals, but they're also after the value-add, the story behind the brand and the story behind the retailer."

The Conversion and SPC Card study derived a final total sample size of 2,732 weighted to recent StatsCan regional and demographic info where applicable.