Youth by the numbers
More than 500 teens and young adults were polled by Conversion and SPC Card about what makes them love (and not love) certain brands. Here's an infographic look at the results.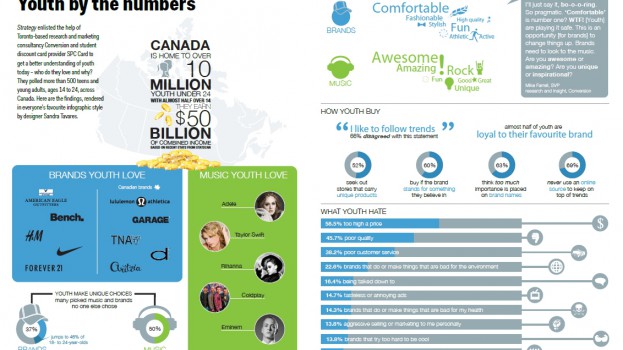 Strategy enlisted the help of Toronto-based research and marketing consultancy Conversion and student discount card provider SPC Card to get a better understanding of youth today – who do they love and why?
They polled more than 500 teens and young adults, ages 14 to 24, across Canada. To view a PDF of the findings, rendered in everyone's favourite infographic style by designer Sandra Tavares, click here.
Jump to: