Made you laugh
We asked a couple of industry insiders, known for their funny bones, to weigh in on a few of the funniest commercials of the past year.
Comedy in advertising is about as old as advertising itself, used to sell everything from men's underwear to dish soap. As times evolve, so does the humour, but advertisers realize that to draw the attention of ever-distracted consumers it still helps to be uber-clever. This year, we've enrolled a few Canadian spots into the first (and possibly only) strategy Comedy Hall of Fame, and asked a couple of industry insiders, known for their funny bones, to weigh in on each commercial's level of hilarity.
THE PUNDITS: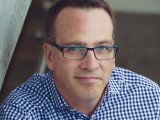 Ron Tite
Trained at The Second City, Ron has been an actor, comedian and award-winning writer and creative director. He is currently the president of the Tite Group and host of the Canadian Comedy Award-winning show, Monkey Toast.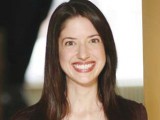 Fiona Stevenson
Fiona is the new business leader in the Brand Operations organization at P&G. She graduated from The Second City conservatory program in 2006, performed in the sketch comedy troupe Math is Hard and is co-author of the blog Reasonsmommydrinks.com.
Boston Pizza wings out
Casual dining restaurant Boston Pizza and its agency Taxi delivered a two-pronged attack to promote its wings. The first commercial has become a viral sensation – "Flatties & Drummies" is centred on the fictional Professional Wings Critics Association. The star is Carl, who examines the wings' "meat apex." The focus of a more recent spot is all-meat wings and a new fictional character, motivational speaker Terry Peters, who claims to have invented the boneless wings and reveals this in over-the-top style.
Ron: Establishing a Wing Expert isn't that funny but being completely dedicated to the concept is. Fictional references like "Nub" and "Meat Apex" are complemented with a subtle performance that makes us smile. It's a nice change from the comedic hard sell we normally see.
Rating: 7.5 – Nice Gill Morgan.
Fiona: As a vegetarian, the challenge of keeping my lunch down during the wing close-ups stole some of the comedic thunder, but Carl's riveting performance carried me through. Genius casting and superb copywriting.
Rating: 8 – So good, I almost defected.
Visa proves that hockey love hurts
Poor Canadian hockey fans. We hope and pray every year that our teams will make it to Stanley Cup glory, only to be let down time and time again. A spot for Visa, created by TBWA, is set to Nazareth's "Love Hurts," featuring a forlorn fan of the Winnipeg Jets shaving his playoff beard in the shower (to hide the tears) and burying his foam finger as his fellow disappointees look on.
Ron: Apparently, there's something called a "playoff beard." You'll know it from its endless references between May and whenever the hell we let an American team drag Lord Stanley across the border. Still, this is pretty funny. They shoot. They score.
Rating: 8 – Not as funny as the Leafs, but what is?
Fiona: This one's got it all: a hero, a complex story arc, and stunning cinematography from one of Canada's finest suburban landscapes. The hero's struggle to fit his sweater sleeve over the foam finger was particularly moving.
Rating: 10 – As in "Shows 10++. Just move in and enjoy. Includes all ELFs and broadloom where laid."
Rethink's muscle-bound reminder
Non-profit Rethink Breast Cancer and its agency John St. wanted a clever way to remind women to check themselves for lumps, so they invented a handy app. But turning women on (so to speak) to an issue isn't always easy, so they employed a tactic that gets most ladies' attention – hot men with six-pack abs. A cheeky (and bicep-y) video was made to promote the initiative, and the app allows the user to choose their favourite man to remind them to "touch, look and check."
Ron: There's funny to be found here in the background details, subtle camera moves, and Tony Manero dance sequence at the end. If Cam was a chisel-chinned, pec-protruding Mimbo, he'd probably fit right in.
Rating: 8 – Thankfully, a light approach to a serious subject.
Fiona: This commercial sums up why I still adore Full House reruns. Life lessons delivered by eye candy = totally awesome TV. I watched this one again and again (um, to perfect my technique, of course…).
Rating: 9 – Fell short of a perfect score only because Uncle Jesse didn't sail in on a gurney.
Videotron's prank calls
Videotron pulls no punches when it comes to its customer service, but it does pull pranks. Last year, when the Quebec-based telecom company wanted to prove that its employees can handle any situation, its agency Sid Lee recruited comedian Sugar Sammy to make actual prank calls to its customer service line. They were caught on tape and resulted in a series of ads, and lucky for Videotron, the employees handled themselves like pros.
Ron: Sugar Sammy's a talented standup but asking him to navigate an improvised conversation around a set of strategic bullet points is like asking Miles Davis to play an early 90's Zagat Guide. Still, these do make the call centre employees laugh and that's more important.
Rating: 4 – Crank Yankers they're not.
Fiona:  I loved this ad idea (as would my production budget) and there were some priceless moments.  The "Buff" execution got a tad awkward in parts – I actually wanted to track down the poor Videotron employee and give him a hug. Somebody please promote this man!
Rating: 7 – In a nervous laughter kind of way.