A whole new world for Walmart
With new CMO Emma Fox on board, the retailer is boldly going where it has never gone before, putting a focus on moms, taking private label up a notch and entering the social media era.
A year ago, when Emma Fox came across the pond to work for Walmart Canada from Asda, the retailer's U.K. subsidiary, she spent about six weeks flying province to province talking to Walmart customers. Fox met an Aboriginal woman in Kelowna, B.C. who explained how she shops at Walmart to prepare for celebrations in her community. She spoke with a mother of a young son who had emigrated from India and was on a tight budget because she was studying, so she hunted for bargains. It was encounters like these that would shape Fox's marketing plans going forward.
"It's easy to say that we're a really customer-focused business, but unless you go out and talk to them and really understand what makes them tick – it's by drawing those insights that you become a better marketer," she says.
One of the main insights that the chief marketing officer took away was that moms were an integral consumer group to the Walmart business.
"It's not that we overlooked it, we just hadn't really seen it," says Fox. "We classified our customers into price-sensitive and brand-aspirational, and all of that is fine, but it's more of a CPG way of categorizing customers. We have a really critical group of customers here and they're just moms."
This insight was the catalyst for a new kind of national program for Walmart Canada: Mom of the Year. Launched the week leading up to Mother's Day, it asks Canadians to nominate their mothers for the title through a microsite, Momoftheyear.ca. Visitors can create a profile for their mom, which will be evaluated by Walmart's "Mom Ambassadors," consisting of hockey player and Olympic gold medalist Hayley Wickenheiser; Karine Ewart, editor-in-chief of Today's Parent magazine; opera singer Natalie Choquette; and two Walmart Canada executives – president and CEO Shelley Broader and Fox.
Nominations close on July 8, and the selection committee will then choose up to eight finalists, each winning $10,000, plus an additional $10,000 towards a cause close to their hearts. An overall winner will be announced at a gala event in September, and will also take home another $10,000, but with $100,000 going towards her cause of choice.
"If you look at price, it's a very functional way of connecting with the customer, and what we wanted to do was connect on a different level," says Fox about this new direction. She notes that because it was uncharted territory for Walmart, they conducted plenty of research and spoke with focus groups before embarking on the program. "The research came back that said 'you've absolutely got permission to do that because you know moms so well.' So if there was anyone who was going to do it, it makes sense for Walmart to do it."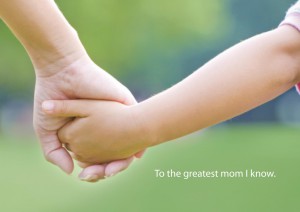 Working on the campaign concept design and strategy with Walmart's agency of record, Toronto-based JWT, as well as Mindshare for media, Apex for PR and Twist Image for digital, the campaign spans TV, print, online and media partnerships, such as The Marilyn Denis Show for English Canada and Salut, Bonjour! in Quebec.

At press time, just a week after launching, Mom of the Year had over 4,000 nominations on the site.

Twist Image, which came on board as digital agency in February, also helped debut the brand on Facebook. When it comes to what is arguably a long-overdue foray into social media, Fox says it was a matter of "slowing down to go faster," waiting to launch the Facebook page so it would coincide with Mom of the Year, thus giving the social media site "real meaning."

"We've probably been quite traditional in our marketing outlook," Fox admits. "It's been an opportunity for us to say, we need to look at the whole marketing and media mix in terms of how we communicate, and not just lean heavily on TV."

"Emma and Gino [DiGioacchino], who is our SVP of e-commerce, both completely understand the power of social," says Jennifer Stahlke, marketing director, customer strategy and store experience at Walmart Canada. "If you don't have that support from the top down, it just doesn't happen, and [they have been] instrumental in helping make this a priority."

Stahlke also notes that Walmart Canada was finally in a place where it felt confident to take that leap.

"At this stage in the game we have some really strong learnings from our global partners; Walmart U.S. is heavily involved in Facebook, as is Asda in the U.K.," she says. "It's a perfect storm for us right now, we feel really confident about how we, at least starting off on our social journey, can leverage those learnings."

Fox says Mom of the Year will serve as a testing ground for future marketing approaches, moving away from "let's get something on TV" to focusing on how different consumers want to be communicated with. "We're much more aware of the benefits of being more focused and tailored," she says.

Working with a team of about 70 people, Fox oversees seven areas: customer strategy and store experience; pricing and supplier development; merchandise planning and execution; brand management and product development for private label; media; category marketing; and customer insights.

Fox has worked with the Walmart group for 13 years now, 12 of them spent with Asda, where she took on a multitude of different roles across merchandising, general marketing and private label.

Having a background in private label has meant Fox is well positioned to up Walmart Canada's game in that particular arena.

"In this country, the bar has been set with Loblaws because they have a huge private label business," says Fox. "So Canadians are very aware of private label and aware of the quality."

With pre-existing private labels like the fashion line George, Walmart added a food label last year called "Our Finest" that continues to expand and has included canapés and appetizers for the holiday season, as well as chocolates, cookies and other treats, and the retailer is expanding its "Great Value" range, which is its opening price point private label food brand. Last year, Walmart launched a home line private label brand called HomeTrends, which included tables, chairs and linens, and this year it's introducing a line of small appliances.

"I'm a great believer in private label because a private brand really needs a point of view," says Fox, noting that private label became the fastest growing market share category for Asda in the U.K.

Fox has also played an integral role in the advancement of women at Walmart. She spent three years on Walmart's Global Council of Women Leaders – a group that started when Mike Duke took over as global CEO and decided there was an opportunity to drive a competitive advantage by having more diversity in leadership positions.

"About 80% of our customers are women, so you really need people who understand women to make decisions on their behalf," says Fox.
Duke approached a group of 15 executives to develop a global framework to be used in all Walmart countries around four pillars: developing, advancing and retaining women; recruiting female talent; promoting inclusion; and the fourth focused on women's economic empowerment, which extends to Walmart's vendors, as well as training and educating girls in developing countries.

Fox now chairs the Canadian leadership council, overseeing initiatives such as the advancement and recruitment of women in manager roles.
"Walmart needs to grow by another 500,000 employees [globally] in the next five years, so if you don't have access to a very broad talent pool, you'll never get the best of the talent into your business," she says.

Going forward, Fox and her team hope to build on programs like Mom of the Year and continue to look at new ways to develop deeper connections and relationships with Walmart customers.

"She's been very supportive of new insights, tactics and just getting a more qualitative, deeper understanding of the customer," says Stahlke, giving examples like engaging with mommy bloggers internally for research purposes and using online focus groups that allow women who know each other to chat about a variety of topics without a moderator.

There are also plans to further explore social media, possibly delving into other platforms in the near future.

"We're going to figure out how all those channels work together as well as with e-commerce, because the whole digital ecosystem needs to work together," she says. "One of the learnings we took from Walmart U.S. was to say, 'let's do one thing first and do it really well, and let's learn from that and flow out from that point.'"

"Having been in market for 18 years, we understand our customers, but we would never be complacent," says Fox. "I think the ability now to develop a deeper, more emotional connection and engage with the customer in a way that they want to be engaged with is where our focus is now. We're at the tip of the iceberg."