Leo Burnett and BBDO make the Promo shortlist
The Canadian agencies nabbed spots for work for Ikea and Skittles, while no Canadian promotions made the cut in the Direct category.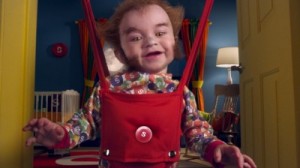 Leo Burnett and BBDO Toronto both made the first round of cuts in the Promo category at Cannes for their work for Ikea and Skittles respectively.

Announced alongside the Direct shortlist, the Promo category saw a total 2,674 entries across 71 nations, including 75 from Canada – up from 44 in 2011. However, despite having 47 entries in the Cannes Direct category (up from 25 in 2011), Canada will not be walking away with a Direct Lion this year after failing to make the shortlist.

The Promo category awards Lions to campaigns that create an immediate activation and/or offer for the sale of a product or service, and campaigns were judged based on creativity, strategy, execution and results. The winners will be announced Monday at 3:30 p.m. ET.

Leo Burnett's Ikea Moving Day placed boxes around Montreal in an effort to make Ikea top of mind for the July 1st moving frenzy (the day many Quebecers' fixed-term leases expire). The campaign, with media by Jungle Media, has already nabbed Gold at the Effies and strategy's AToMiC awards.

Skittles, "Touch the Untouchable," is an extension of BBDO's award-winning 2011 campaign, " Touch the rainbow," which took home a Gold Film Lion last year. This year's extension invited consumers to put their fingers on their (non-touch) computer screen in an effort to touch something untouchable, including a princess, a were-baby and a zombie.

Canadian judge Brian Sheppard, EVP and co-ECD, Saatchi & Saatchi, said that he was excited to see work across all mediums in the Promo category.

"The judges have been treated to Promo and Activation entries that have included radio, print, ambient, guerilla, television, poster, digital, social… in practically every sort of combination," he says. "We've seen it all. And then some."

Watch for Cannes photos and updates on Instagram and Twitter (@StrategyOnline), and contribute to coverage by posting photos and comments with the hashtag #strategyatcannes.