Judging panel:
Eric Fournier
Partner, Executive Producer, Moment Factory
In 2007, Fournier joined Montreal-based multimedia design studio Moment Factory as a partner. He was previously VP at New Ventures and member of the executive committee at Cirque du Soleil, where he led the development of events, media, hospitality and arena shows, and prior to that, was VP, strategic planning at Bombardier. He holds an MBA from McGill University and a BBA from the Université du Québec in Montréal. Fournier is actively involved in his local community, notably as a board member for the Children's Heart Foundation and Montreal's Pointe-à-Callières Archeological Museum.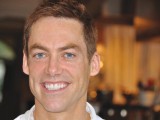 David Grisim
Associate Marketing Director, Brand Operations, P&G Canada
Leading P&G Canada's brand operations organization, Grisim oversees all multi-brand scale marketing, shopper marketing, media operations, purchasing, digital and marketing capability. He's responsible for P&G Canada's "Proud Sponsor of Moms" Olympics partnership, the largest multi-brand campaign in P&G's history. Grisim joined the company in 1996 after completing his MBA at the University of Toronto's Rotman School of Business, and has held roles in various categories in the U.S. and Canada before taking over brand operations leadership in 2010.
Jean-Pierre Lacroix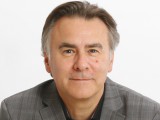 President, Shikatani Lacroix
With 30 years of experience in brand marketing, Lacroix heads up Toronto-based Shikatani Lacroix – a design firm specializing in branding, graphic design and corporate identity. His contributions to the industry span roles at the Retail Council of Canada, Canadian Marketing Association, Signs Canada, Society of Environmental Graphic Designers, Association of Registered Graphic Designers of Ontario, Packaging Association of Canada and the Design Industry Advisory Committee. He is also the author of the new book Belonging Experiences, a guide to designing engaging communities for brands.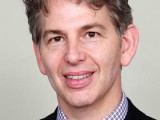 Robert Levy
President,  BrandSpark International and the Best New Product Awards
Prior to founding Toronto-based marketing research and branding strategy firm BrandSpark in 2001, Levy was VP of branding for Cara Operations, one of Canada's largest restaurant companies. He began his career as a lawyer in Toronto, then spent five years operating a legal and  business advisory consulting practice in Geneva, Switzerland and Prague, Czech Republic. He earned his Bachelor of Commerce from McGill University (with a concentration in marketing) and his law degree from Osgoode Hall Law School in Toronto.
Ian MacKellar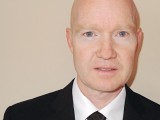 Chief Creative Officer, Ogilvy Toronto
MacKellar joined Ogilvy Toronto as CCO in 2011. His career in advertising began 20 years ago when he joined Cossette Communications as a junior copywriter. He later moved on to Geoffrey B. Roche and Partners and was named ECD in 2008. After joining BBDO Toronto in 1998, the agency won multiple awards under MacKellar's creative leadership, including Cannes Lions. The Toronto office was named top Canadian agency on the Gunn Report and in the BBDO Network, and became the fourth most awarded in the world. In 2010, Ian left BBDO to assume the creative leadership of Bensimon Byrne for a brief stint, before moving to Ogilvy.
Jill Nykoliation  
President and founder, Juniper Park
Nykoliation oversees Toronto-based Juniper Park, an agency created in 2007 to bring the principles of strategy, design and advertising together. Clients include Virgin Mobile, Kraft Foods and Pfizer, among others. In the past three years, Juniper Park has won ten Effies, eight Cassies, the inaugural Warc U.K. Prize, a Cannes Lion and the Gold B!G award in 2009. Nykoliation's passion for creating brand platforms was cemented while at Kraft Foods, where she was co-creator of Kraft's award-winning CRM initiative, in addition to numerous brand management roles. In 2009, Ad Age named Nykoliation as one of its "Women to Watch."
Frank Palmer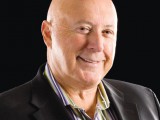 Chairman & CEO, DDB Canada
Palmer founded his first advertising agency Palmer Jarvis in 1969 and when it was acquired by DDB in 1998, he continued on as chair and CEO of the merged Palmer Jarvis DDB, later PJDDB and now DDB. During his career, he has been inducted into the Canadian Marketing Hall of Legends by the AMA and is a recipient of the ACA's prestigious Gold Medal Award. Palmer is a founder of the National Advertising Benevolent Society (NABS) in Canada, and has lent his expertise and influence to numerous industry and charitable organizations. A graduate of the Vancouver School of Art (now Emily Carr University of Art and Design), Palmer still enjoys painting in his free time.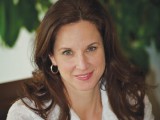 Angela Scardillo
VP Marketing & Communications, Best Buy Canada
Scardillo is responsible for leading the development and execution of retail marketing strategies and marketing communications across both the Best Buy and Future Shop brands. Leading the marketing, communications, public relations and community relations teams, Scardillo facilitates consistent brand integration throughout the four key areas of advertising, marketing, promotions and creative development. Spending the first half of her career specializing in teen and family marketing, Scardillo has more than 20 years experience in the retail, food and beverage, energy conservation and youth marketing fields.
Methodology
Designed to explore the range of contributions agencies make to their clients' business – above and beyond creative advertising – the B!G Awards celebrate major projects that range from internal branding and shaping customer experience to new product development. This year, we invited agencies to submit case studies from clients that have media budgets of over $10 million (at the parent company level, rather than individual brand level), whose business resulted in at least $1 million in revenue for the agency. The deep-pocket focus indicates that these are players with the resources to outsource projects to any partner they desire, so choosing their agency over consultants is a B!G vote of confidence.
Submissions were judged, online and in isolation, by a cross-discipline panel of industry experts. Judges graded each entry based on strategy, creativity and impact, giving each of these elements a score out of 10. The top three scores are profiled here and will be recognized at strategy's Agency of the Year Awards on Nov. 1, 2012.
Jump to:
Gold: Sid Lee Architecture and Red Bull Amsterdam
Silver: MacLaren McCann and MasterCard