JWT appoints new CEO
Tony Pigott moves into the global CEO position of JWT Ethos, while Susan Kim-Kirkland fills his role as CEO in Toronto.
Former CEO of JWT Canada, Tony Pigott, is moving up to the inaugural role of global CEO of JWT Ethos, the agency's CSR arm. Former VP managing director, Susan Kim-Kirkland, will take over as the Toronto agency's CEO. The change over was officially made today.
Pigott founded Ethos in 2002, and has since worked with clients, such as Tim Hortons, Microsoft and Nestle, on creating socially responsible programs.
He says globally, JWT saw a business opportunity to grow Ethos beyond Toronto, resulting in the new position.
"There's a big business opportunity worldwide where people want to see brands doing more," he says. "My thrust will be to start a practice to help clients do that throughout our network globally." Eventually, he plans to have all regions of the world covered, having recently expanded the practice to London and Atlanta, with New York and Shanghai up next.
"My responsibilities will be to mobilize the talent pool across the network, help build teams and develop ideas for clients," he says. "So I'm going to be the strategic lead and head cheerleader."
In Pigott's place, Kim-Kirkland will now lead the 80-year-old Toronto shop, having spent eight years as the VP managing director, most recently leading the agency's Walmart business. She's also worked as marketing director at Kellogg's Canada.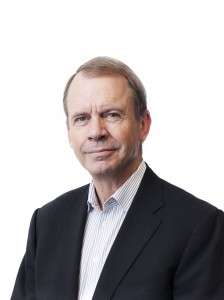 This background will help propel the agency forward, says Kim-Kirkland, as its client roster is quickly filling up with retailers and CPG companies.

"When you marry those two things together, you get an interesting culture start to emerge," she says. "And that's a combination of the discipline and rigour of long-term brand building expertise of CPG clients, with the speed and innovation of retail. Our retail clients want that rigour and long-term perspectives, and of course our CPG clients are dying for the ability to be much more innovative and retail-oriented. My job now is to amplify that."

She says that while changes at the agency will be inevitable, her immediate focus is to transition into her new position and work with the current leadership team.