Stops, starts and changes
Shoppers Drug Mart pilots a personalized promo, Walmart unveils another giant store while Sears debuts a new look.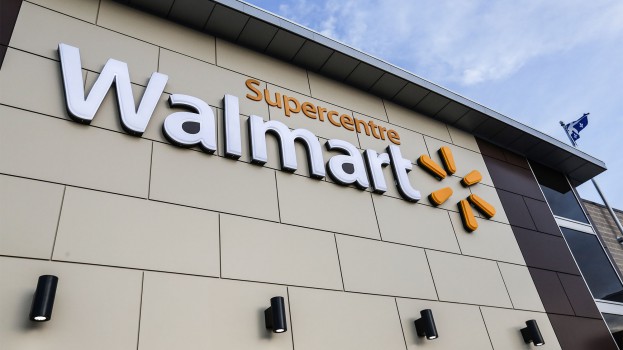 Starts
Shoppers Drug Mart is piloting a personalized email promotion. Kicking off last Friday, the pharma-retailer is tapping into its large Optimum user database to test the program, which curates deals based on a user's past purchase history. The chain will use these learnings from its small pilot test group to roll it out on a larger scale if  successful, says VP communication and corporate affairs, Tammy Smitham.
If the Canadian retail landscape is a jungle where only the fittest and biggest survive, Walmart aims to be top of that food chain. It has opened a 160,000 square foot "supercentre" in Laval, Que. to go with 11 others across the country. The new mega footprint format is one of over 70 new stores the retail giant plans to open before the end of January, adding 4.6 million square feet of retail space to its Canadian operations.
Huzzah for Canadians seeking high fashion at low prices. Seattle-based Nordstrom is actively looking for spaces to open its discount Nordstrom Rack locations in major Canadian cities. The new stores, which the company says it wants open by early next year, will compete with Holt Renfrew's new mid-range concept stores called Hr2, also slated to open in the new year. For more on how this affects the chain in stores, check out strategy's Q&A with Sears' VP retail marketing John Rocco.
How do you say double-double and Timbits in Arabic? Tim Hortons is opening a store in the Sultanate of Oman. The coffee chain already has 19 location in the UAE and plans are in place to open an additional 100 Timmie's in Qatar, Bahrain and Kuwait over the next five years. 
Changes
Sears Canada CEO Calvin McDonald recently admitted publicly that the brand has an "image problem" in Canada. And as with any image issues a surefire solution is a makeover. To that end Sears unveiled four renovated concept stores, two in Ontario and two in Quebec. The retailer says the new locations will feature "a renewed commitment to customer service and dramatic changes to store layout and merchandising." For a hint at specific changes, the retailer says that major appliances – still a big seller for the brand – will be displayed in a home setting inside the store.
Stops
Shoppers Drug Mart encountered a few Scrooges after rolling out Christmas music inside its stores in early November. Customers complained via Facebook that it was way too early to hear holiday tunes while shopping. Shoppers Drug Mart used social media to say it would stop the music, but only for now. The drug store chain plans to reinstate it by month's end.