Cundari takes top prize at CMA Awards
The agency and SickKids won Best of the Best for the Pain Squad app, with Lowe Roche, BBDO and DDB among the most awarded agencies.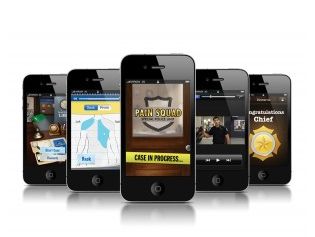 Cundari's work on the Toronto Hospital for Sick Children's "Pain Squad" app took home the Best of the Best prize at last night's Canadian Marketing Association (CMA) Awards. The agency won five Golds (10 awards overall), also taking home prizes for work on BMW Canada, Subway Ontario and CIBC.
The app was created to help ease the process of reporting on pain for children suffering for cancer. Each SickKids' patient in the program was given an iPhone with the app loaded onto it that "recruited" them into an elite team of pain detectives, going up in ranks each time they filled out three consecutive reports. Completing more reports also unlocked videos from Canada's Flashpoint and Rookie Blue series who congratulate the patients on their progress. Cundari also took home two Gold Cannes Lions earlier this year for the app and the first-ever Campaign of the Year from strategy last month.
Lowe Roche went home with the most Gold prizes, a total of seven for its work on Johnson & Johnson's O.B. tampons ("A Personal Apology"), Type Books ("Joy of Books") and the Heart & Stroke Foundation ("Make Death Wait") campaigns.
BBDO took home 10 CMA Awards (of which five were Gold), the most for any agency this year. They won for work on Wrigley Canada for Skittles, Cara Operations for Swiss Chalet, the Canadian Paralympic Committee and Frito Lay Canada.
Tying Cundari with nine CMA Awards was DDB and its digital arm Tribal DDB, with work on BC Hydro, Toronto Crime Stoppers, Best Buy and the Canadian Tourism Commission.
The CMA also honoured Robert Deluce, president and CEO of Porter Airlines as Canada's 2012 Marketer of the Year. Launched in 2006 by Deluce, Porter Airlines is now the third largest scheduled air service in Canada with 1,300 employees and flights going to 13 Canadian and six US cities, according to a release on his award. The selection of Marketer of the Year is decided by a special committee on the CMA Board of Directors.