Stops, starts and changes
Vaughan's already massive mall gets bigger, Lululemon stretches deeper into menswear and Metro offloads Couche-Tard.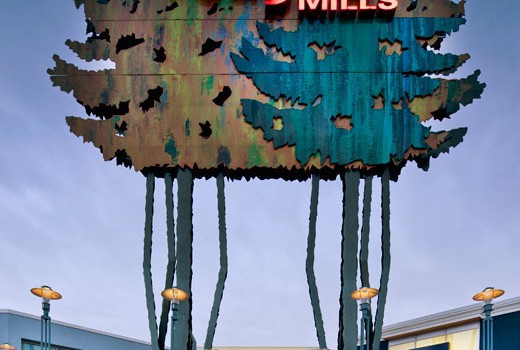 Starts
Vaughan was Canada's fastest growing city between 1996 and 2006. Today, twice as many people call the Toronto suburb home compared to 1991. And with more people come bigger shopping malls. The Vaughan Mills mall will undergo an $87-million upgrade with 14,000 square metres of floor space, adding 50 new yet-to-be-named retailers. The supersized mall will feature 19 major tenants including Holt Renfrew and 250 stores in more than total 100,000 square meters of retail space. Construction is set to begin this spring.
If it seems like Walmart is constantly expanding in Canada, well, that's because it is. The world's biggest retailer said this week it will spend another $450 million in Canada by January 2014 to open a handful of new stores and mostly transform existing ones into 37 "supercentres," which typically contain garden centres, pharmacies and other amenities. The latest expansion, which would leave Walmart with 388 stores across the country, comes on the heels of a roughly $750 million expansion in Canada over the past year. 
Changes
Can we expect to see more men roaming our cities in bum-hugging pants? We will if Lululemon has its way. The fashion retailer's CEO Christine Day told an industry conference this month that the yoga retailer will make a "substantial investment" in menswear. The category represents a growing part of the retailer's business (about 12%, according to Day). The move comes as a handful of other brands not traditionally associated with men make overtures to the less fair sex. Tide and Cheer recently made appeals to the male demo, while skincare company Biotherm expanded product lines aimed men's way.
Sears Canada will partner with Aldo to design and manufacture a unisex line of Nevada and Attitude footwear, as well as the Jessica brand for women, all of which are Sears private labels.  The new and "revitalized" brands will be available in store beginning this summer. The retailer is also partnering with Buffalo International Inc. to produce Nevada's private label denim line. 
Stops
Food retailer Metro Inc. has offloaded half its stake in Quebec-based convenience store chain Couche-Tard for $479 million. Media reports immediately speculated the grocer would be on the lookout for an acquisition with the cash hot in its hands from the sale.
In more Sears Canada news, CFO Sharon Driscoll has resigned from her position less than two years after being appointed to the role. Sears is in the midst of a well publicized turnaround as it battles to improve its bottom line. A company spokesperson told the National Post the move was Driscoll's decision.