Building 'fresh' into shopper marketing
Shopper DDB's Jason Dubroy, Hunter Straker's Sheri Pearson and Influence Marketing's Martin Rydlo brainstorm ways to target quality-conscious consumers in stores.
Fewer store outings (21 fewer annual trips per household compared to three years ago) and more interest in cooking at home versus calling for take-out, are two indications that Canucks are ever-more wary of their expenses, as noted in a recent Nielsen report.
Despite seeking value for their money, 53% of respondents in the Nielsen Global Survey of Fresh Foods also stated that "quality fresh" food remains a key factor in grocery store choice.
Produce, deli, meat, bakery, refrigeration and dairy account for 33% of total grocery sales in Canada, the report states. It goes on to say that baskets typically grow in size by 1.5 to two times when fresh food is purchased. Also, Canadians shop for these products 1.4 times per week, with vegetables more frequently picked from shelves (1.8 times per week) versus fish and seafood (0.7 times per week).
Strategy asked shopper marketing experts to come up with suggestions on how marketers can build "fresh" into their programs to catch today's quality-conscious shopper in their tracks.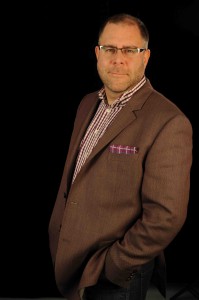 Jason Dubroy, VP managing director, Shopper DDB
Overcoming fresh hurdles: Cross-merchandising fresh into traditional grocery sections usually comes with two common hurdles: first, new infrastructure or merchandising tools, which inevitably means incremental expense that needs to be borne by the retailer, usually (if not exclusively) supplemented by the supplier. The second is internal debates on the retailer side, as they receive revenue per square footage in their departments. And many category buyers don't want their square feet impeded with products from other categories that are outside their purview.
A solution for marketers that seems to be getting traction is providing shopper insight up front to drive the concept, and frame it with "solution-set orientation." For example, showing how the offer (in this case the cross-merchandising of fresh with other products) will drive incremental basket comps, incremental category growth for multiple categories, and creatively solve a shopper's problem or problems all at the same time.
Think of the last time you made a spaghetti dinner from scratch. It takes, on average, nine different products from six different sections to make it, from tomatoes to garlic, olive oil to dry pasta, salad fixings to dessert. It takes about nine minutes to find all of those things in the store individually and put them in your basket. If one was to merchandise all of those items together, for one low price, you are saving the shopper time and money.
The future of fresh almost belongs to the shopper marketer, as they have the insight that can drive the sales/marketing/operations synergies to get retailers to a place where they feel comfortable (and profitable) stepping outside the box.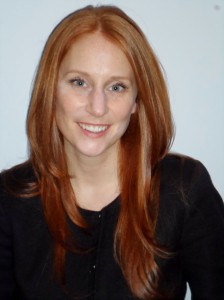 Sheri Pearson, senior director of retail, Hunter Straker
Link to fresh: Shoppers often go to the same sections of the store, picking up the same products in the same order and come home with a bunch of individual ingredients, but not [always] the right ingredients to make a recipe or an inspiring meal.
Food sparking ideas for a meal is a great way to build the basket.
We saw this recently executed by Unilever's Knorr with their "What's for dinner?" campaign. Colourful finished product photography and recipe cards inspired shoppers in fresh (early in their shopping trip) so they could collect the complementary ingredients as they continued shopping ­- products they likely would not have purchased when on auto-pilot, and the necessary Unilever ingredients were lumped together to make sure nothing was forgotten.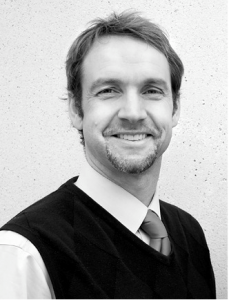 Martin Rydlo, partner, Influence Marketing

Link to fresh: Fruit and vegetable based processed foods like shelf stable juices, canned fruit & vegetables, soup and fruit bars are a few products that have started placing themselves in the fresh fruit and veggie aisles.

Campbell Company of Canada did this for their "Get Your Veggies" campaign by displaying V8 beverages in the produce area with impactful signage. This included POS featuring baskets of V8 surrounded by fruit and vegetables, market-style wicker baskets to place V8, and stacked displays that intercept the shopper's typical sight-line.