Fall TV: Analytics complaint line
TV measurement execs respond to big issues raised by industry experts.
With multiple screens, social media sharing and torrents, measuring who is viewing shows when, and how viewers are providing feedback, has never been more complex. Can the current television data measurement systems cope? And if not, what needs to change? That question was put to Shaina Boone, SVP marketing science at digital agency Critical Mass, Lauren Richards, principal at media consultancy Pollin8, and Chris Williams, president, IAB Canada, to get their feedback on the major issues with TV measurement. Then we asked measurement execs how they're responding to changing needs.
Complaint: Data accuracy
"Panel-based digital box tops, portable people meters (PPMs) and usage diaries are the common forms of data collection today. These don't show what the consumer is doing around the TV and are self-selected panels, which can lead to biased results. All of these methods result in an incomplete ad-effectiveness story. Looking forward, phone and tablet-based applications or personal sensor-based devices would be far more accurate in measuring the entire consumer experience in terms of multi-channel advertising and ad effectiveness. Platforms like Shazam, Nike+ FuelBand, Microsoft Kinect and Google Glass could all be potential vehicles to more efficiently and effectively collect this age-old data set."
– Shaina Boone, SVP marketing science, Critical Mass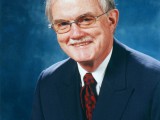 Response: "Panels for PPM aren't self-selected, they are fully balanced probability samples and are recruited in a two-step process. First, we do an establishment survey, which at any given point has about 60,000 people in it. And then every month we pull the exact households we need out of the survey to balance the panel in terms of geography, age, sex and household size. They also need to have access to radio and TV (but they don't need to actually own one). PPM covers about 60% of the markets and then diaries fill in the smaller ones in cities like Winnipeg, Regina and Saskatoon. In almost every case, there is a regional PPM sample that overlays the diaries.
BBM Canada is rolling out a non-linear measurement extension to PPM internally in July, with functional testing by late August. It will continue to use the panel, but will start to include on-demand viewing. The challenge is that everyone watches at a different time, so you have to get the code into the program as it's being loaded onto the server. Non-linear will pick up a relatively small percentage [at first], but that will grow."
– Jim MacLeod, president, BBM Canada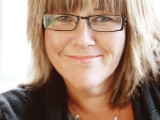 Complaint: Going multi-platform
"Consumers have become more platform agnostic with their media consumption – moving from device to device, often in tandem throughout their day. The television industry is still using a dated device in a handful of markets (paper diaries in most) that measures if someone has the potential to see a commercial. Viewers could very well be doing anything. And people are doing anything and everything, especially media multitasking."
– Lauren Richards, principal, Pollin8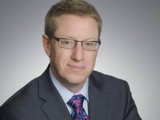 "We can no longer afford to think in terms of television and video being two separate things. Although consumers are more platform agnostic, the metrics upon which the media space is measured and sold is very different. For years, marketers have demanded a measurement system based on commercial ratings of their specific spot, which has a direct link from the media exposure to purchase intent and can drive brand and response metrics. As an industry, we have to move towards what is possible given the data revolution."
– Chris Williams, president, IAB Canada
Responses: "I think we will need to start looking at the multiple activities people are doing while watching TV because the industry is moving that way. But we are not, by design, measuring everything people are doing at home. We measure television and radio.
Our strategic plan has us extending beyond television and radio into audio and visual regardless of the source, which is fairly broad.
Do we build something to measure non-television viewing ourselves or do we partner with other measurement companies? It is entirely possible down the road that we will have to move fairly quickly on measuring the digital and mobile space. The non-linear PPM extension has been in the works for between eight and 12 months. The multi-screen discussion is one people have great interest in. You have seen that in social media, with Nielsen developing a product in the U.S. Twitter is obviously quite serious – they hired Kirstine Stewart to head up the Canadian office. We need to be ready to go where the industry needs us to be."
– Jim MacLeod, president, BBM Canada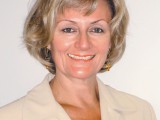 "In an ideal world, we would be able to measure what the consumer is doing around the television. At this time, the only way to capture that would be on an observational basis, and it would be a cost-prohibitive undertaking.
BBM Canada is conducting a trial this fall with several Canadian broadcasters to measure Canadians' changing TV content consumption behaviours. Specifically, in addition to the existing measurement of linear television, this test will measure the non-linear components, such as video-on-demand delivered by cable and satellite providers, video streamed from broadcaster websites and video delivered by broadcasters via mobile apps. The first data from this test is targeted for early 2014."

– Theresa Treutler, president and CEO, Television Bureau of Canada

***

Twitter's TV link

Twitter Canada made a splash at the Canadian upfronts, with the announcement of the first deals with broadcasters north of the border. Shaw Media announced it will  launch ads through Twitter Amplify, while Bell Media revealed a deal to work with the social media site to measure data and real-time metrics around campaigns airing on the media co's channels.

Kevin Crull, president of Bell Media, said social media data complements the traditional TV measurement systems in an IP world. This means that with all the big data from social and traditional TV on hand, marketers can, for example, do more targeted and dynamic ad insertions.

Crull said the market is no longer decades away from "the reality that commercials are very customized. And big data analytics are going to provide us the ability to really benefit customers."