James Ready tells consumers to buck off
The Moosehead beer brand is raising awareness for its dollar off promotion with a radio-only campaign by Extreme Group, which has taken over the account from Leo Burnett.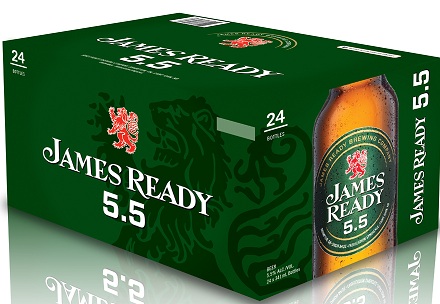 Moosehead brand James Ready is leveraging wordplay to raise awareness about its latest promotion, which offers $1 off a case of 24 beers, by telling its consumers to "buck off."

With creative by Extreme Group, which just took over the account from Leo Burnett, and media by Wills & Co., the new radio-only campaign is targeted at student drinkers and adults aged 25 to 45. The spots will air throughout markets in Ontario, including on HTZ FM and Giant FM in St. Catharines and Welland, Dave FM in Kitchener, FM 96 in London, K Rock in Kingston and Rock 95 in Barrie.

Katie Wright, director of marketing, Moosehead, says that the brand opted for a radio-only campaign because the brewery has had success with radio campaigns for its other brands. She adds that it seemed like a good fit for the summer, because consumers are more likely to be out driving around.

Wright says this is the first time the brand has run a discount promotion, noting that the brand usually promotes what makes it different from other brands.

"The lowest legal price for beer has been increasing, so gap between value brands like James Ready and mainstream brands is shrinking and we have to give consumers a reason to buy our beer for the value," she says.

The campaign will be in market for 12 weeks.