Kellogg's U.S. joins the loyalty battle
Industry experts weigh in on whether CPG-led loyalty programs could succeed in Canada's saturated market.
By Matthew Chung and Megan Haynes
It's not easy to build loyalty for a CPG. While they can connect with consumers over social channels, they often lack the direct transactional data needed to build deeper personal relationships with consumers based on past purchase histories, while the retailers that stock their products are busy enhancing their own loyalty programs.
"This is, I think, the biggest challenge CPG companies face," says Jason Dubroy, VP managing director, Shopper DDB.
But in a bold loyalty play, U.S.-based food co Kellogg's has introduced its own program – Kellogg's Family Rewards – to encourage consumers to purchase specially-marked products to find pin codes. By entering the code either online, through the mobile site or by texting, they can collect points that can be redeemed for rewards. The program most recently launched a KFR gifting initiative (a partnership with Boulder, Colorado-based cause-related loyalty marketing company Kula), allowing participants to donate points to charities or schools.
It is a good idea, says Dubroy (who works with sometimes competitor Kraft Foods), but may not be sustainable, especially in Canada, considering the brand's limited product selection (will a consumer buy enough cereal to make participation in a program worthwhile?) and the already saturated loyalty marketing space.
"Consider the average loyalty program pays out under 2% for every dollar you purchase," Dubroy says. "Someone buying a $5 box of cereal [will get] less than $0.10 [from the] loyalty program. People may eventually realize the effort for them to enter 50 pins isn't worth the value o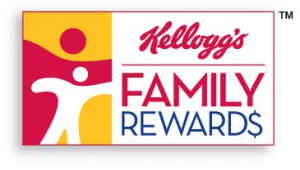 f the program."

That being said, he applauds Kellogg's for trying it out, adding that if they can figure out the value proposition, it could be a fantastic program, allowing the brand to build a stronger personal relationship with consumers.

Manu Sarna, general manager, Aeroplan, says the program could absolutely work north of the border.

CPG companies have barely touched the loyalty space to date, he says, and considering their huge budgets, he believes there is a big opportunity for brands.

"CPG companies really want to do a one-to-one relationship with a consumer," he says. "And they are willing to invest and develop this area."

He also believe that loyalty codes, as opposed to cards traditionally used at the retailer level, may also have a greater place in the loyalty sphere later on.

Aimia, Aeroplan's parent company, for example, is exploring ways to make it easier to register purchases (such as redemption codes) and pair with CPG companies (as opposed to going through retailers). And with the proliferation of mobile, people can enter their loyalty program codes anywhere, making it as instantaneous as a loyalty card.

The move into the loyalty space would offer up CPG cos more transactional data to deal with (cutting out the middle-man retailer, Dubroy adds).

"Retailers traditionally can give CPG companies about as much info as a bouncer [does] about who is at the party," Sarna says. "Loyalty is much more like being the socialite who can wander around, who knows everyone and what they're thinking."