Labatt brings Hunter Straker on board
Matthew Diamond, VP business development at the purchase design agency, says it will work on in-store displays, retail promotions and overall shopper experience for all of the beer co's brands.
Hunter Straker has landed its largest client to date, but VP business development Matthew Diamond says the Toronto-based purchase design agency doesn't plan on lengthy celebrations.
"It will be a responsible celebration, only with Labatt products," Diamond (pictured) says with a laugh. "There are big expectations from a client like this, it's an incredibly competitive market out there, so we will celebrate for a day and it will be nose to the grindstone to sell more beer the next day."
Hunter Straker will lead development of in-store displays, retail promotions and overall shopper experience for Labatt Breweries of Canada on all of its brands, which include Budweiser, Bud Light, Alexander Keith's and Stella Artois. Diamond says his agency will be "aggressively" hiring as a result of the account win.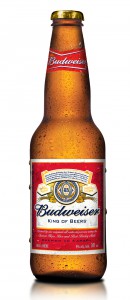 They won the business after a review process that included three rounds and several agencies, as Labatt consolidates its below-the-line work. Several agencies had handled that work previously, says Ashik Bhat, senior national brand activation manager for Labatt, though he declined to name them.

"Their concept of purchase design really won us over," Bhat says. "They spent a lot of time in field really understanding our brands and really understanding our shoppers."

Hunter Straker previously worked with Sleeman Breweries on branding and package design, as well as the national "Escape to Alcatraz" promotion, but had to part ways with  the beer co after being acquired by Mosaic Sales Solutions, which had a relationship with Labatt.

The agency has already done some promo, on-premise and design work for Labatt (won prior to the RFP, Diamond says) that should be in market soon. They are now entering the planning stages for 2013 and 2014.