Former Loblaw president Dave Nichol has passed away
The man behind the grocer's No Name and President's Choice labels, as well as the face of the company in the '80s and '90s, passed away on Sunday evening at age 73.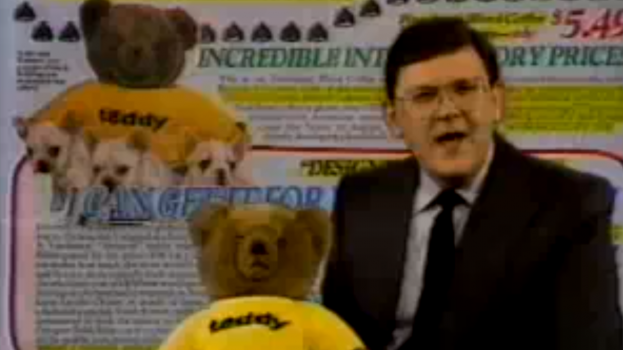 Former Loblaw president, who helped create the grocer's iconic President's Choice and No Name private label brands, died on Sunday at age 73.
"We are deeply saddened and our thoughts and prayers go out to Dave's Family," said Galen G. Weston, executive chairman, Loblaw, in a statement. "Dave's passion for food and his vision helped to transform the way Canadians eat, and he has left a tremendous legacy that endures in the company today."
Nichol started his career at MicKinsey & Company's Toronto office as a business consultant before moving into the role of EVP at Loblaws in 1972. Shortly after, he was promoted to the role of president, working with Weston, in 1976.
Alongside Weston, Richard Currie, the late Brian Davidson and designer Don Watt, who passed away in December 2009, Nichol introduced the low-cost No Name line to the grocery stores in 1978. The brand, best known for its bright yellow packaging and obvious product names (such as No Name Cola or Meat Lasagna), helped usher in the age of private label brands to Canadians. Nichol would follow this up with the introduction of a more premium line, the now ubiquitous President's Choice, in 1983.
In the early '80s, he began appearing in TV and radio spots to promote Loblaws' products. He also starred in 30-minute infomercials released several times a year, and helped usher in the Insider Report (also introduced in 1983), a free publication that built on the back-story of featured products. Early reports were written in the first person – a foodie blog before the internet – with Nichol detailing exotic finds and foods he loved. "It reflected his belief that success required not just great products, but great stories as well," said the release from Loblaw.
In 1985, he moved into the role of president of Loblaw International Merchants, the product development arm of Loblaw Companies, where he continued on as spokesperson for the brand.
In 1994, he left the grocery behemoth for Cott Corporation, a subsidiary of Destination Products International, where he helped developed premium products for retailers and brands, including the release of a premium self-named beer, Dave, with Molson. In 1997, he left Cott to form his own consulting firm, Dave Nichol & Associates, where he continued to help retailers develop private label lines.
"Dave was…a masterful marketer and was recognized both inside and outside Loblaw for his creativity and skill," said the release from Loblaw.  In 2005, he was inducted into the Marketing Hall of Legends as a Visionary.