Tyler Turnbull named president of Proximity
The former SVP and head of strategy has been promoted into the role, after Dave Lafond departed the company in September.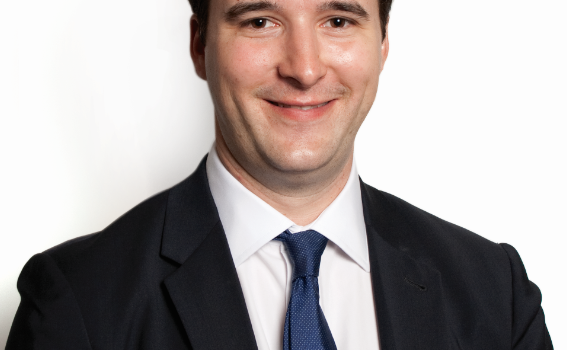 Proximity Canada's SVP and head of strategy, Tyler Turnbull, has been promoted to president, filling the role vacated by Dave Lafond, who moved to Cossette in September.
Calgary-born Turnbull, who worked at Publicis in London prior to joining the Toronto agency, was selected for his background in insights and analytics, says Gerry Frascione, chairman and CEO of BBDO and Proximity Canada. Insights and analytics are a key area of growth for the agency as clients are demanding more data-driven creative, he says.
Turnbull says building up the data and insights team began a year and a half ago when he first joined Proximity. The agency followed with a hiring spree, bringing in Rosie Gentile as VP integrated strategy from CRM shop Bimm, Jeffery So as director of analytics from Publicis and Jon Finkelstein, who has a strong background in data and digital, as SVP/ECD all within the past 10 months.
"Analytics is very important to us," Turnbull says. "All [our clients] are looking to transform their unique strategies and marketing approaches. And that transformation has really caused us to look inward and say, 'What is our value proposition? How do we ensure that we lead that transformation?' Understanding the effectiveness of what we do is how we'll add value to clients long term."
He points to a campaign for U.S.-based Campbell's Soup Company to create the world's largest digital casserole on Pinterest. Each time someone pinned the brand's green bean casserole recipe found on its website to their page, the casserole would grow, creating an endless stream of green-bean images. The idea was sparked when one of Turnbull's analytics guys realized that though many people search for the recipe annually, not many actually share it.
Finkelstein adds that clients are just as digitally savvy as their agencies nowadays, meaning the agency has to delve ever-deeper into the thought-leadership space. "They're craving the intelligence we can provide them in a way they've never been able to access before," he says.
Going forward, Turnbull says the agency is continuing to beef up its analytics team, which now has five full-time staffers, and is looking for employees with vertical specialties in a couple of important growth areas, such as real-time marketing.
The announcement comes following a number of high-profile departures from the agency, including Lafond, Jeff Vermeersch, former director, creative technology, and Ricky Jacobs, the agency's former managing director.
On the departures, Frascione says, "We always wish alumni the very best in everything they do." He adds the agency has been moving in this direction for a few years now, and that business is growing. "It's not as simple as saying turnover seems to suggest something. That's a less-than-productive way of looking at it. Rather, [we're] going deeper into what we're trying to build – and it's all by design."