Marketers of the Year: Lucile Bousquet shows her game face
Ubisoft's director of marketing looks local to create campaigns that stir rivalry and immerse players in real-world competition.
The senior director of marketing of Montreal-headquartered Ubisoft Canada first entered the gaming market in France, her home country, 15 years ago. Lucile Bousquet, who spent her first few years in the biz as brand manager at game companies Atari, Vivendi Games (which later merged with Activision in 2008) and Ubisoft France, moved to Canada in 2010 because she wanted the challenge of working outside her comfort zone in a different market.
During her career, Bousquet has seen the industry transform from niche to mainstream, and witnessed the shift from thousands of publishers to only a handful today.
"It's more of a blockbuster industry now," she says, adding that millions of dollars are being poured into developing game titles today, compared to thousands in the late '90s. "To develop a game, it's the same budget to develop a movie. So when you have those types of costs, the concentration [of publishers] decreases."
Fewer competitors means the market is less congested, but that doesn't make Bousquet's job a cakewalk. She battles against the industry's two biggest players, Electronic Arts and Activision Blizzard (Ubisoft has 10% share) while juggling marketing campaigns for 10 different games.
Of those, four are "blockbuster titles," typically supported with elaborate promotions that require lengthy timelines. That's because titles such as Assassin's Creed, Splinter Cell and the soon-to-launch Watch_Dogs attract "hardcore gamers" who pre-order months before the games are released. So Bousquet and her marketing team of 12, along with agency partners Publicis Montreal, North Strategic and ZenithOptimedia, build anticipation with interactive and intricate campaigns released months before launch to ensure the game is on top of consumers' wish lists.
An example of this immersive marketing can be seen in the recent release of the "Watch_Dogs Live" branded content and mobile application created for Watch_Dogs, which will hit stores in the spring of 2014. The free app, launched in July, recruits gamers between the age of 18 and 34 to become hackers (as part of the game's storyline). Players outwit and outperform other hackers by checking into geo-located landmarks in the app (much like Foursquare) to gain rewards and level-up.
To create awareness and reward users for their engagement, Ubisoft orchestrated and filmed stunts, such as dispensing hundreds of dollars from an ATM in an Ontario shopping mall, as well as blowing up a car in an abandoned area. Since launch, there have been more than 165,000 app downloads and 6.6 million hacks have been performed to date.
Just Dance, on the other hand, is an evergreen title that is sold throughout the year, therefore requiring ongoing marketing support, she says. To build consistent buzz for the title, which attracts a mostly young female audience, Ubisoft relies on celebrity endorsements (from pop stars such as Justin Bieber), event sponsorships (which includes placing booths at the MuchMusic Video Awards) and ambassador programs (such as the "Crush Exam Stress and Just Dance" campus campaign to have students become brand advocates).
More recently, for the franchise's 2014 edition, it launched the "POPtimism" campaign, which includes a digital platform where consumers can use widgets to insert images of themselves into viral videos. The campaign includes a partnership with Garnier, which was integrated into the game with a branded environment and exclusive choreography as well as a song created by L.A.-based band Capital Cities.
To create consistent marketing for all game titles, Bousquet structured the company's Canadian marketing team to be more collaborative across brands, which she says is different from its U.S. counterpart. Stateside, each game title has its own set of specialists in areas including online, promotion, retail and PR. But in Canada, Assassin's Creed, for example, will have the same dedicated digital specialist working on promotions and campaigns for other games, like Just Dance. "The experts switch from one [game] to another," she says. "They are in charge of all the products and lineups, and are able to give their experience to all games.
"The brands learn from each other in Canada, they can see the different approach [each takes] and the [team has] more motivation when they have a bigger picture of what they can do," she adds. "We strongly encourage teamwork and collaboration, because videogaming is about creativity and innovation."
Bousquet also recently adopted a more synergistic social strategy for Ubisoft Canada than its U.S constituent. On Facebook, there is only one Ubisoft-dedicated destination in Canada, whereas in the U.S., the company has multiple pages for each game title. She set it up this way to cross-pollinate brands with local content and spread awareness for each of its titles to a wider audience.
Bousquet also quarterbacked a social calendar that helped increase fan following from 80,000 in June 2012 to more than 402,000 today.
About 10 months ago, she moved social content creation duties from an external agency to two internal staffers, who create content that has the "right tone and quality," she says, and includes quizzes and polls, fan-submitted artwork as well as behind-the-scene videos of games in development.
"It's really become an entertainment destination for our fans. So we don't push any sales, it's only relevant information that's credible and entertaining," Bousquet adds. "[And] because we have [more than 2,400 game developers in Canada], our team can access them and create specific interviews and exclusive content."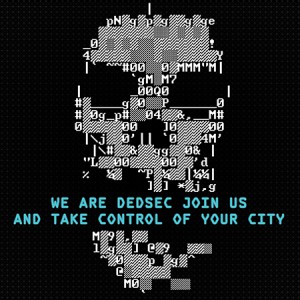 For the most part, the marketing department of the Canadian arm operates separately from its global associates, but it does occasionally share creative with the U.S. for brandsell campaigns, says Jeyson Acevedo, public relations manager at Ubisoft. "[Beyond] ad creative, Lucile is developing and wants to develop more local content specific to Canada and relevant to the local audience," he says, pointing to the Watch_Dogs Live app and POPtimism campaign as well as a recent stunt in Montreal where the brand planted an Assassin's Creed flag outside the offices of competitor Electronic Arts to promote the latest edition of the game Black Flag. A fan posted a picture of the stunt online and it has gone viral, garnering hundreds of thousands of views on social sites.

Bousquet's marketing initiatives have set the pace for Ubisoft, as the company outperformed the U.S. and recorded an 18% increase in sales in 2012 while the overall videogaming market declined by the same amount. Since her arrival in Canada in 2003, she has led Ubisoft to adapt to an industry rife with change, like the advent of mobile gaming, which has enabled a new breed of casual gamers. She, too, identifies herself as a "casual gamer," playing for no more than five minutes a day, usually on her smartphone, but with the same level of intensity a devoted hardcore gamer would experience in an hour-long session.

Ubisoft jumped on the mobile bandwagon with off-shoots of its major franchise games, such as Prince of Persia Retro and Assassin's Creed Pirates, as well as with less complex adventure games including Rabbids Big Bang and Rayman.

Going forward, the next big push will be into the broader world of entertainment media. Ubisoft has begun to invest in developing feature-length motion pictures and books based on the storylines of its game franchises. Splinter Cell and Assassin's Creed are two titles that are already on the list of highly-anticipated movies for 2014 and 2015. Bousquet will work closely with movie producers and Ubisoft Motion Pictures to ensure the marketing strategies for the films align and make sense for a Canadian audience, says Acevedo, adding that she will oversee the integration of games into campaign creative.

"It's a never-ending industry and it's growing at a rapid pace…It's never boring," says Bousquet. "It's completely different than if I were at P&G [for example], where there is a path to follow. I've learned a lot about the industry, and as we move along I see different opportunities."