Lessons from e-tailers
Nurun's Audrey Carr on three expectations shoppers have, and how bricks and mortar stores should tap into them.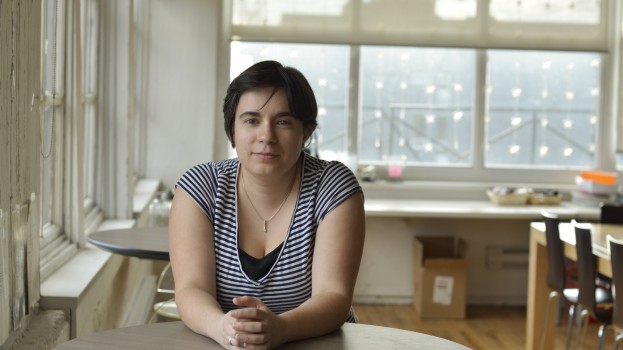 By Audrey Carr

Like many of my fellow shopaholics, I've long disliked shopping in bricks-and-mortar stores. For me (and an ever-growing number of Canadians), e-commerce convinced me "shop until you drop" wasn't just a catch phrase. For as long as I can remember, shopping at a physical store has been an unsatisfying activity I endured out of necessity or happenstance, rather than enjoyment. Traditional bricks-and-mortar stores' inflexibility, often chaotic and uninspiring environments and lack of informed sales staff have fuelled and encouraged my love of online shopping,which better fulfills on its promise of ultimate convenience, control and choice.

I'm not alone in my shifting attitudes and behaviours. According to eMarketer, annual Canadian e-commerce sales are projected to grow by 17% in 2014, totalling $25.4 billion.

Digital technologies have created savvier, more empowered consumers, and our expectations are understandably very high when it comes to what we demand in quality shopping experiences. Yet, despite the sea change that's occurring, retailers have been slow to thoughtfully and effectively integrate best practices from online shopping with the ages old practices from offline shopping. The results? Smart shoppers who aren't feeling the love from bricks-and-mortar stores are fleeing in droves to the fast, smart, brightly lit spaces of e-commerce .

What will it take to increase the appeal of in-store shopping for a generation of demanding, digitally-savvy consumers? Based on our ongoing qualitative consumer research along with insights from my personal shopping habits, here are three expectations of today's smart shoppers that thoughtful retailers can and should meet by implementing a few changes.

Thoughtful retailers bring familiar online merchandising patterns to the store.

"Highest rated," "most popular" and products "most frequently purchased together" are some of the most common online merchandising features used by online retailers to highlight complementary products and encourage impulse purchases. Yet why, in a physical store, do I often find myself using my smartphone to help me discover the highest-rated faucets in aisle three, and then walking all the way across the store to aisle 22 to look at the most the most popular bathroom vanities? Facilitating informed decision-making and complementary purchases shouldn't be the sole province of e-tailers. Thoughtful retailers understand the value of guiding consumers through their purchase journeys in ways that can avoid unnecessary annoyances in-store.

Thoughtful retailers use real-time data to intelligently shape the in-store shopping experience.

E-tailers frequently rely on web analytics, A/B testing and e-mail marketing platforms to effectively target, optimize and automate the delivery of personalized shopping experiences.Through interactive digital signage and in-store analytics platforms, bricks-and-mortar retailers can measure the effectiveness of their window displays, help in-store shoppers discover new products and deliver contextually relevant offers based on the expressed local preferences of their customers, or real-time footfall traffic patterns.

Thoughtful retailers enable store associates to service customers across channels.

If it's in-stock online but out-of-stock at my local store, why is it often difficult for in-store associates to place an order for those items and have them delivered to my home? Sales associates need the training, tools and support that enable them to service consumers, regardless of channel. Thoughtful retailers enable associates to bridge the gap between in-store and online commerce by providing them with tablets or other mobile devices that can access both customer relationship and inventory information.

With the mainstream adoption of e-commerce in Canada, smart shoppers have come to expect that offline retailers offer the same levels of findability, convenience and personalization that we experience online. The connected store of the future, with its promise of personalized window displays, curated assortments, information-rich signage and loyalty-driven pricing may seem intrusive for some, but personally, I can't wait to enjoy in-store shopping once again.

Audrey Carr is VP of strategy at Nurun in Toronto.