By Matt Di Paola
Finding true breakthrough technology and innovation within the advertising agency community in Canada is a difficult task. There are many campaigns that find innovative ways to tell their stories, but they lack true innovation in using technology to engage a brand's customers in a new way or change behaviour.
I think the lack of innovation from agencies comes from the traditional agency model, where we are trained and rewarded for innovation at a short-term, campaign level based on a client brief. Beyond addressing the brief, advertising agencies fall short. Our greatest failure is not investing in the development of intellectual property such as revenue-generating business ideas for both the client and the agency. Today, there are only a few local agencies thinking this way, but it's something we hope will shift.
Where the true innovation is happening in Canada, or at least in Toronto, is outside the agency community at start-up incubators and accelerator programs such as Mars, Ryerson's Digital Media Zone and OCAD with its recent vending machine of future artifacts. And it's happening at the Canadian Film Centre's Ideaboost program.
Hopefully, as the advertising industry continues to evolve and adopt the tenets of digital thinking, entrepreneurialism and product design, we will see more ideas that leverage technology to engage consumers in a creative way AND have a life outside of one campaign or brief.
There is a great opportunity for agencies to change by shifting the mindset and process with clients by partnering with them to help drive innovation.  By looking outside of our own walls and industry, we can learn new ways to approach new problems.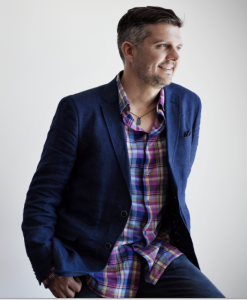 Matt Di Paola is SVP and general manager at Critical Mass.