Will new apps save Google Glass from doom?
Four new apps from CFC Media Lab and Mind Pirate may address the lack of content complaint for the device.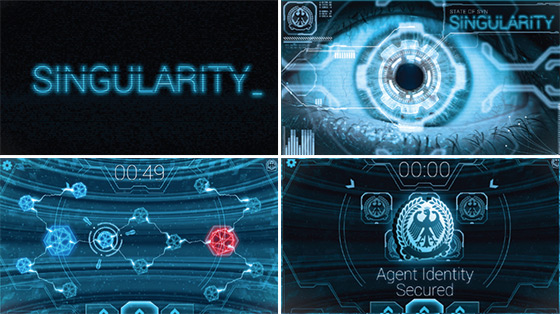 On the heels of the recent Google Glass/Luxottica (makers of Ray-Bans and Oakleys) partnership, Canadian Film Centre's Media Lab (CFC Media Lab) and Cali.-based wearable technology company Mind Pirate have launched four new apps available for download now onto Google Glass, the collaborators announced Thursday morning.
The apps, which range from immersive gameplay controlled by the nod of a head to real-time video and photo effects, were the result of a four-month long wearable accelerator, created by the CFC Media Lab and Mind Pirate, dubbed Ideaboost (which we hinted earlier this week). The results are an example of how entertainment and technology can be brought together to produce next-gen digital content, says Ana Serrano, chief digital officer, Canadian Film Centre, in a statement.
The apps are a much-needed addition to the device. In a widely-disseminated essay last December tech pundit Robert Scoble listed the reasons why Google Glass was "doomed," with "not enough apps" coming in at #3.
The new apps include:
State of Syn: Singularity from Smokebomb Entertainment is a hybrid story-action-puzzle game in which the user plays a hacker fighting to save the lives of an elite team of covert freedom fighters. The app combines video playback, cinematic sound design, direct-to-user messaging delivered by the story's lead character and head-gesture game control to trigger in-game events.
A to B from Normative allows users to record routes and times for any activity, from running to skateboarding.
Little Bandits from Little Guy Games is a cowboy-theme sharpshooting game that lets two players duel it out.
Shard from CFC Media Lab lets users apply live filters to the world around them, from J.J. Abrams-inspired lens flares to kaleidoscopic imagery.
The entertainment companies involved were provided with a budget, mentorship and tools including early access to Mind Pirate's wearable technology platform, Callisto.

Google Glass has also been challenged with the look of its glasses, which is not particularly fashionable. The recent announcement of the partnership with the Ray-Ban and Oakley's maker could signal a sign of change for Google, making it a more main-stream device people actually want to wear.

With files from Megan Haynes.