Oreo 'Wonderfills' the Stanley Cup
The Mondelez cookie gets a makeover just in time for the NHL playoffs.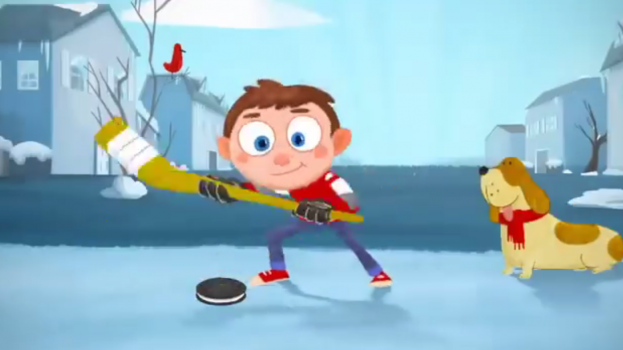 With another hockey-related campaign taking to the airwaves, it clearly must be playoff season.

Mondelez's Oreo, shopper marketing agency BStreet and FCB are in the midst of their latest Stanley Cup-inspired campaign, imprinting the cup directly on the Oreo.

The idea for the mass integrated campaign, which launched mid-March and will run until the Stanley Cup finale, originated from the need to fill in-store packs with something hockey-related. Mondelez, which split from Kraft in 2012, had previously benefited from the brand's Hockeyville push, however, the split forced the cookie maker to re-evaluate its promotional partner and yet again find a way to distinguish itself on shelf, says Craig Bond, CD, BStreet.

"The idea started from the insight that every Canadian hockey fan and kid dreams of one day winning the Stanley Cup," he says. "And Oreo has also been around a few cups over the years. So we formulated the idea that the ultimate cookie should meet the ultimate cup."

And though the NHL nixed their idea to fill the actual Stanley Cup with milk, the campaign grew legs, he says, and shortly the brand's creative AOR was brought on board and the trio worked on a fully integrated TV, digital and in-store campaign. The TV spot features a young boy who wonders if he gave an Oreo to his parents, would they let him try his hand at making pro. The on-pack, on-cookie and TV messaging (with the media buy handled by MediaVest) is supported by a digital buy and a microsite where consumers are invited to enter for a chance to win tickets to see a playoff game. The brand also ran an in-store promotion with Walmart at launch, inviting shoppers to sample the cookies or play shuffleboard (hand-held hockey), replacing the puck with a cookie.

It's all about getting the Cup as close to the consumer as possible, Craig says.

The push plays into the brand's ultimate strategy of fitting into culturally relevant events and experiences as well as the global "Wonderfilled" platform launched last summer, says Vanessa Mosakos, senior brand manager, Oreo. It follows the successful Olympic campaign in February, which tapped the "Wonderfilled" program.

"If we think about what 'Wonderfilled' means, it's seeing the world through a different set of eyes – a different perspective," she says. "If you hand someone an Oreo, the world can change."

The brand is targetting anyone who loves Oreos ("And who doesn't love Oreos," she jokes), but the sweet spot continues to be mothers, who she believes will connect with the campaign because they're hearing about their children's hockey dreams. Fathers, as well, should find the campaign relevant, because they too would have had hockey dreams growing up, or have children living hockey dreams now.