Dove's placebo effect
The Unilever brand's latest viral video attempts to prove beauty woes are a state of mind.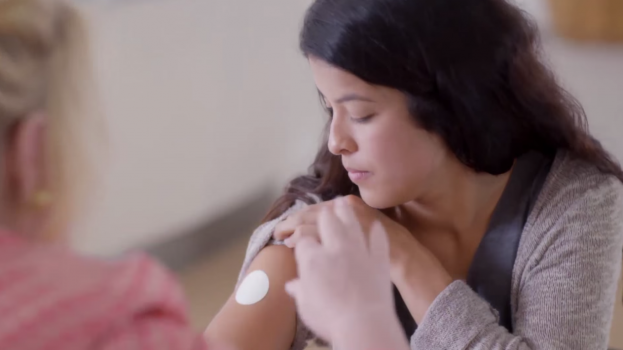 In a follow-up video to its uber-successful "Real Beauty Sketches," Unilever's Dove has globally kicked off a social push in 58 countries simultaneously.
Supported largely through social and PR on YouTube and Facebook, the four-minute video features six women given a "patch" to boost their beauty. They were tasked with keeping a video diary of the results.
Of course, the "patch" was a placebo, designed to convince women their perception of beauty was a state of mind, says Sharon MacLeod, VP, North American personal care, Unilever.
The video, by Ogilvy Brazil, lives on the brand's various local channels, and though it only launched yesterday, it's already picked up more than 1.5 million hits.
The campaign comes from insight that 80% of women globally are anxious about their looks, and one-third of women feel that pressure comes from themselves.
"How do we get to a place where we unlock that pressure?" MacLeod says. "And that's [how] we got to a place where [we realized] beauty is a state of mind."
"When you go to different countries around the world, it's amazing to me how similar the results are even through the countries are very different in cultural and religious backgrounds," MacLeod says. As a result, she isn't worried about the video resonating across different markets.
There's no set end date to how long the brand will support the video, she says, and though it'll release a French-subtitled version, there are no immediate plans for Canadian-specific activations of which she's aware.
The video is a direct follow-up to last year's behemoth "Real Beauty Sketches," which has since garnered 3.9 million views on YouTube. The video has been cited as one of the reasons branded content online took off in 2013.
"We've seen massive growth in branded video viewership year over year since 2009 and it shows no sign of slowing down," says Mallory Russell, content editor at Visible Measures, which measures online branded content views year-over-year. "2012 was a turning point year for branded video — it was the year of  'Stratos' and 'Kony' 2012, monster hits in the viral video world. 2013 was about storytelling — we saw this in Dove's 'Real Beauty Sketches.""
With files from Nick Krewen.