Marketel launches Marketelle
With 80% of women saying advertisers don't get them, and many left feeling patronized, the Montreal agency opens a new division dedicated to the ladies.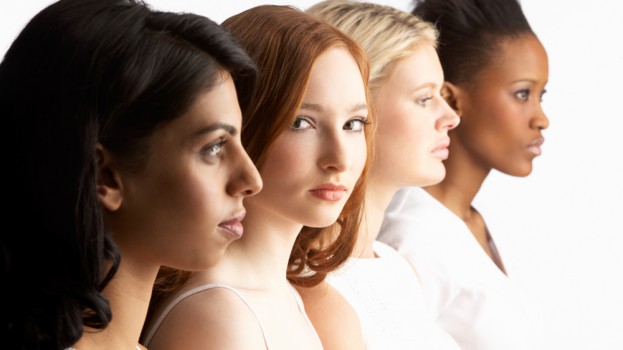 Montreal's Marketel is launching Marketelle, a new division inside the agency's walls specifically geared at making better ads targeted at women.

Launched today, the new division has been in the works for a year now, says Diane Ridgway-Cross, EVP, Marketel. Ridgway-Cross joined the agency a year ago from her role as managing partner at Boston-based Mullen, where she ran the Interpublic Group's marketing to women practice. She'll lead the new division alongside Jo-Ann Munro, CD, who joined the agency a year ago from Sid Lee.

The new practice consists of approximately 25 experts – who also work within the traditional Marketel structure – and is geared at offering existing and new clients deep expertise into what makes women tick.

The agency will continue to bolster its ranks as it gains new business, Ridgway-Cross says. It'll offer clients access to its Elle digital panel, allowing brands to test new products, campaigns or survey participants, as well as access to its internal experts and the ability to tap into the blogger community with which the team has developed connections.

It's not just about advertising, as well, Munro says, as the agency will offer consultation across all touch points, to make a brand's business more inviting to women.

When asked about whether the focus on women may alienate male shoppers – which is a growing segment of the primary household buyer – Ridgway-Cross says campaigns that tap strong-female-oriented insights are often still relevant to men, and that "pink-washing" (the act of over-feminizing a campaign to appeal to women) will be banned.

The impetus for the new division came from insight that though women account for roughly 80% of the purchasing decisions, four out of five women think advertising doesn't "get them."

To launch the new division, Marketelle undertook a survey of 1,000 Canadian women age 18 to 65, further divided into three segments, millennials, moms and Quebec women, in March to learn more about their beloved and hated brands, advice women have for marketers and reasons why a brand may turn a woman off.

Tim Hortons topped the list as the most loved brand in Canada among 40% of women. Walmart came in second – resonating most with moms. For millennial women, age 18 to 34, Apple came in second place.

Costco came in third place for the entire demographic and for mothers, while Starbucks came in third for millennials. Facebook was fourth across the board. In the Quebec market, Jean Coutu topped the list, followed by Tim Hortons, Walmart and Costco.

Major themes from the "loved" list include the pragmatism of brands that help women make ends meet, as well as brands that provide women connection points with friends and family.

Interestingly, Ridgway-Cross says many of the brands on the "loved" lists also made appearances on the "hated" list – though she declined to name names.

Growing health concerns caused pop and fast food brands to make the "hated" list. "One woman said,' I'm trying to teach my children to live a healthy life, and these companies are making my job very difficult,"' says Ridgway-Cross.

Other issues, such as questionable business practices (running the gamut of hiring practices, labour laws, political or societal affiliations, environmental practices, etc.), also turned women off.

Ignoring women (or the perception that brands ignore women), was a barrier to women's love. Women said beer brands, banks, mobile providers, sports teams and home improvement retailers were all guilty of it. Objectifying women also made the list.

Some of the advice consumers gave to marketers included recognizing women as valuable consumers, understanding women aren't dumb about certain sectors (such as auto, home, etc.). "Don't make us out to be fools," one said. Stop patronizing women, (and to an extent, patronizing men by making them look stupid) was a demand among Canadian women.

The issue of understanding women has been a hot-button topic for a while. Brands such as Bic and Volvo have gotten into hot water for creating products and ads that may be seen as demeaning to women. Recently, Wendy's came under fire for a campaign featuring women talking about inane topics over salad.

The lack of female creatives at the top end of the agency spectrum is often cited as one of the main reasons for the divide. In the United States, a paltry 3% of senior creative people are female, while Canada doesn't fare much better, with an unofficial count rounding our numbers in the 14% range, a division like Marketelle may help solve.

Image courtesy of Shutterstock.