Koodo puts El Tabador on the line
The mobile company is thanking consumers individually through a newly launched phone line.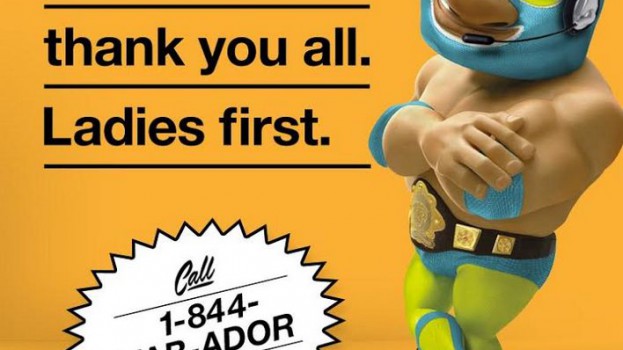 Koodo is using its platform as part of its message with a new campaign that aims to thank Canadians as it celebrates hitting one million customers over six years of being in business.
Customers can call 1-844-TAB-ADOR to hear brand spokes-luchador El Tabador thank them in one of 15 different ways, like '90s R&B style or in a way only dogs can hear (or all 15 ways if you really have some time on your hands). Creative in the campaign, which plans to run until July is from Taxi, with media from Cossette.
The phone line, which the brand stresses is not for customer support, aims to set Koodo apart from other telcos by building a relationship with its core customer target demo of people aged 18 to 35, because as Sumaya Khan, marketing communications manager at Koodo Mobile says, any telco can match another on price or phone models.
El Tabador's thank-you line is being promoted through Koodo's social media channels, including Facebook, Instagram and YouTube. Khan adds OOH elements might be added in the near future.