Global Portfolio: Mark Tomblin
The Taxi chief strategy officer and British expat says Canada is years behind the U.K. when it comes to its planning capabilities.
We're tapping expats and new Canadians to help us tour the world, checking out what's trending in other nations now, what we can learn about marketing abroad and where our marcom can improve. To kick off our series, we chatted with Mark Tomblin, Taxi's chief strategy officer who hails from the U.K., where he worked as head of planning at Leo Burnett, as well as senior strategy and planning roles at Publicis, TGB and RKCR/Y&R. 
With slightly more than a year to acclimatize to Canadian culture, Mark Tomblin, chief strategy officer, Taxi, has noticed a few differences between his native London and Toronto – namely in the planning department.
We're a few years behind the times here, he says, and we seem to put some sort of near-mythical emphasis on the benefits of the planning department.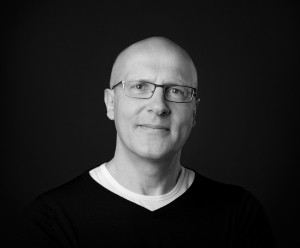 "But what it comes down to is finding better, more efficient ways of understanding how consumers make choices, something that's still relatively underdeveloped here. There's almost a sense that planning is some sort of secret sauce, like a Philosopher's Stone that will unlock some amazing insights about the world and human behaviour," he says. "In the U.K., it's never been regarded as that. It was just seen as an integral part of doing advertising. Whereas here, there's a much greater burden to be seen as game-changing. And I don't really understand [why]. The expectations are almost ludicrously high."

For example of "every day planning," he points to a campaign for Rice Krispies he worked on while at Leo Burnett. The brand has traditionally approached children, however, based on strategic insight into the decision-making process of moms, they retooled their effort to target moms, remind her of her own childhood and what she can bring to her kids' childhoods. It was a simple insight, but delivered in spades.

Though not a campaign he personally worked on, Tomblin also points to a McDonald's/Leo Burnett push, "Just passing by," as one of the best he's ever seen that truly understood the consumer. "There's just so much cultural understanding," he says. You almost need to be British to get why it's such a hit.

And the best part was it appealed to the entire country – not just a single subset/target, which is another trend he's become acutely aware of in Canada. People, he says, are too obsessed with segmentation here.

"It doesn't happen too much in Europe, but it struck me like a runaway truck when I got here: the obsession with millennials," he says. "It's a very odd way of coming at things. Most brands are bought by most people most of the time, just not very much."

The lesson to take away – it's okay to target everyone.

Finally, though not strictly a Canadian/British divide, Tomblin can't figure out why we're not embracing new forms of tracking and measurement, looking into how we process information in order to better target ads at the unconscious level.

"Ninety-five percent of our purchase decisions are made unconsciously," he says. "Yet, we still persist on talking and believing like we're having a conversation with consumers in a pub, trying to persuade them to buy a bottle of shampoo or cereal."