Back page: Award-winning cause marketing
The idea is the simple part, according to this month's design from Grey Canada.
Grey Canada offers its take on cause marketing in the May issue's back page, demonstrating the steps involved and how coming up with an idea is just the beginning.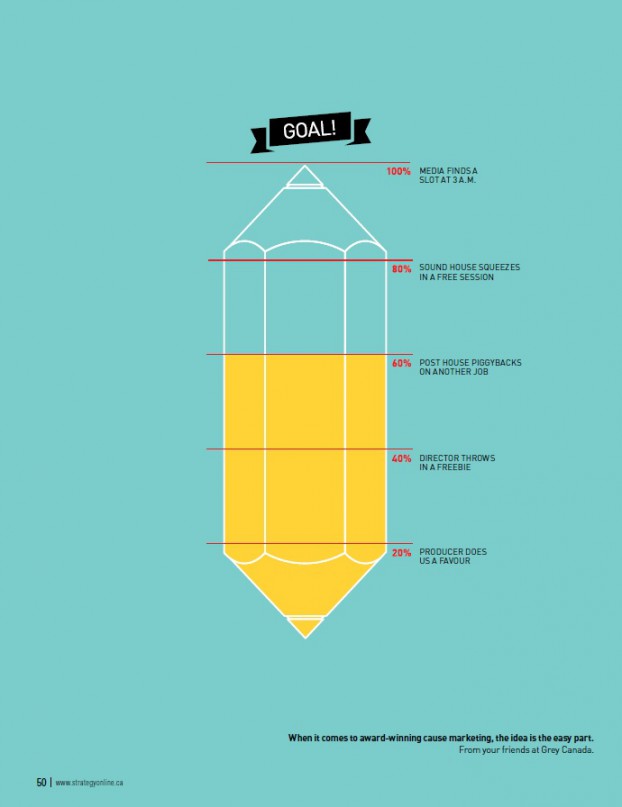 Click here to view the back page.