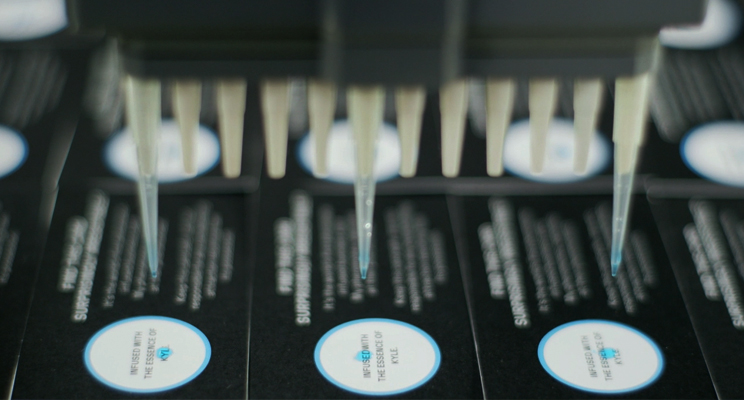 A brand's essence can be infused in all touchpoints – no matter how small or non-consumer facing, says Subtej Nijjar partner and president, Union.
Case in point, business cards.
When Union was briefed by Unilever's Axe to create business cards that resonated with the brand, the team took the opportunity to come up with something cool. Or crazy. Possibly both.
"From the moment we came up with the idea of pheromone-infused business cards, it was the one we were most excited about," says Lance Martin, partner and ECD, Union.
Yes, that's right, pheromone-infused cards. To create the cards, the brand made its employees sweat, which was then turned into an "essence" unique to that associate.
They created a digital video to complement the business cards ("I think everything we create nowadays, you have to think how it's going to live in the social space to have a life of its own for people who didn't get to enjoy the experience or get handed a card," Martin says,) though there are no plans to do any mass seeding or PR push behind the unique card.
The target is everyone you expect to be handed a business card – retail partners, colleagues, potential hires – says Nijjar. This fits into Axe's master brand strategy, which is moving away from focusing on how the product attracts the opposite sex (which Unilever has gotten a lot of flack for over the years). Instead, the focus is shifting to how the brand gives young men confidence in life, Nijjar says, saying lots of work is planned for 2015.
Recently, the brand launched a new line, Axe Peace, focusing on bringing guys and ladies together to improve the world through acts of love and peace. In March, Axe Canada, Union and Mindshare invited consumers to form a real-life peace sign and upload it on Instagram, with the brand donating $1 to Peace One Day for each image shared.