AToMiC Awards: Experiential, getting physical to get attention
From pop-ups to rotting fingers and ghosts, these winning campaigns found new ways to reach consumers.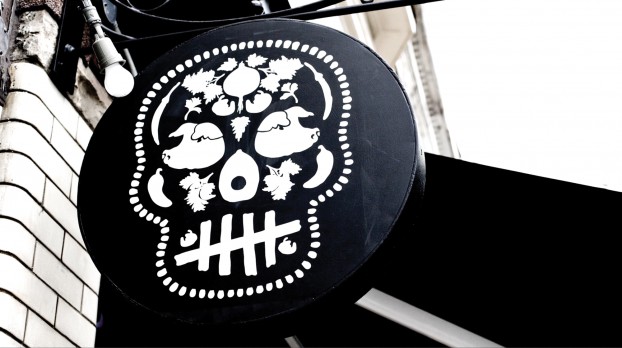 Reinventing the pop-up 
When OneMethod Digital + Design was looking for a way to promote itself, the agency decided to open up La Carnita, a kitchen-less taco restaurant. However, legally, the agency wasn't allowed to exchange money for food, which led it to hold a pop-up restaurant event where, instead of selling food, it sold art (along with three "free" tacos with each purchase).
The entire event was given a grassroots feel in order to reach millennial social influencers, and included a graffiti-stencilled logo, '90s hip-hop music and original art created by local artists, which added to the "streetness" of the project. The restaurant garnered 32 million impressions as a result of press coverage.
The agency held 18 pop-up events, leading it to finally open up a physical restaurant, which brings in approximately $52,000 a month, serving more than 360 patrons a night.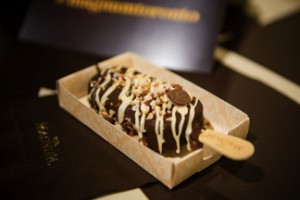 Pop-ups have also gone haute. The Magnum "Pleasure Store," which agencies Mosaic, Ogilvy and Harbinger put together for the Unilever-owned brand last summer was VIP all the way. The pop-up store invited pedestrians to make their own customized ice-cream bar, using a combination of ingredients to "Make My Magnum" and share it via social media.
The store included a massive ice-cream bar, art installations and occasional VIP guest appearances by celebrities. And during the nine weeks the store was open, more than 136 million media impressions were garnered and a total of 41,744 bars were sold.
Bringing the undead to the living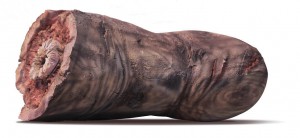 Ask any zombie movie fanatic, and they'll likely tell you that they're convinced a zombie apocalypse is headed our way. Implausible? Perhaps. But AMC Network Entertainment wanted to give fans of The Walking Dead a tiny taste of the day of reckoning, by bringing the dead back to life in Toronto.
With only 10 days until the launch of the February 2013 mid-season premiere of the show, the network wanted to make them count (literally). So Leo Burnett built "The Walking Dead Rotting Finger Countdown," an installation left in the middle of Union Station to rot – one finger at a time – and accompanied by a handful of "live" chained zombies.
Leading up to the premiere, a finger a day was lopped off and offered as a contest prize for those who tweeted a picture of themselves at the installation with #TWDFeb10. In the course of five days, 18 million Twitter impressions were garnered, along with 900,000 impressions from Toronto news publications.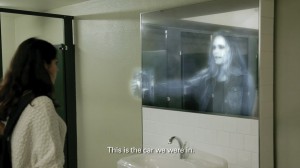 Using the dead to bring a message to life was also effective for La société de l'assurance automobile du Québec, which wanted to reach youth age 16 to 24, to show them the dangers of speeding, drinking and driving.

With the help of Montreal's Lg2, the organization told the stories of three young "ghosts" (who had died as a result of dangerous driving) through washroom mirrors at a college. The mirror concealed a 3D TV monitor that played the video testimonials of the ghosts, and a motion detector inside the cabinet played the video when a person's presence was detected.

More than 5,000 students interacted with the installation, and in one week, the ghost video received more than 210,000 YouTube views.

The hardware

AMC Network Entertainment "The Walking Dead Rotting Finger Countdown" Leo Burnett AToMiC ROI: Silver / Best Experiential Engagement: Bronze // "La Carnita" OneMethod Digital + Design Best Experiential Engagement: Silver // Unilever (Magnum) "Magnum Pleasure Store" Mosaic Best Experiential Engagement: Bronze // La société de l'assurance automobile du Québec "Ghosts" Lg2 Best Niche Targeting: Silver