Canada picks up eight Cannes shortlist noms
Grey, Lowe Roche and Saatchi & Saatchi are among the hopefuls in the Direct and Promo and Activation categories.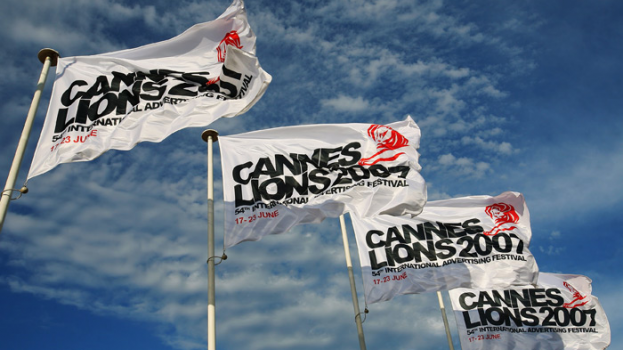 Canada picked up eight Cannes Lions shortlist mentions Sunday morning in the Direct and Promo and Activation categories.
Direct:
Rethink Vancouver got one for its Catnip DM piece for Bulk Cat Litter Warehouse in the Flat Mailing sub-category. To get the attention of pets, and therefore their owners, catnip concentrate was sprayed on flyers, luring cats the moment the mail hit the kitchen table.
Grey Canada picked up one shortlist mention for its "Skip Starbucks Saturday" campaign for Moms Demand Action for Gun Sense in America in the Use of Social Media in a Direct Marketing Campaign. The campaign called for a boycott of the coffee chain last August in order to drum up attention to amend its policy to allow customers to carry loaded guns into its stores in states where it is permitted by law.
Promo and Activation:
Grey also picked up a mention for the "Skip Starbucks" campaign in Promo and Activation in the Public Health and Safety and Public Awareness Messages sub-category.
Taking two noms in Promo and Activation was Lowe Roche for its "The Living Piano" piece for Groupe Media TFO in the Use of Shows and Live Events and Publications and Media. The agency created a piano powered by opera singers that was connected to keys that passersby could step on. Each singer was connected to the piano keys through a bracelet that would buzz when their key was chosen.
John St. also picked up a mention in that sub-category for its "Trial of David Suzuki" for Cape Farewell. The campaign, which also recently won awards at AToMiC in Toronto started last fall when Suzuki and the foundation held a press conference to release a "Carbon Manifesto." The environmental call-to-arms accused politicians and corporations of serious crimes against not only the environment, but also Canada. Suzuki's demands for change could be deemed treasonous under Canadian law. But instead of idly waiting to be charged, the scientist prepared to stand witness and defend his actions.
The agency created "The Trial of Suzuki" microsite, which acted as a hub for the public to explore supporting and contradictory arguments (submitted by users) and form their own opinions. A month later, Suzuki attended a mock public trial, with a real judge, lawyers and expert witnesses, which was streamed live to a jury of Canadians who helped deliver the verdict. Suzuki was found not guilty.
BBDO Toronto and Mediacom Canada got one mention for its "Pyramid Scheme the Rainbow" campaign for Wrigley Canada in the Use of Social Media in a Promotional Campaign sub-category. The piece was part of "Get Skittles Rich" and asked users to share a video starring fictional Skittles millionaire Danny Falcon. Each time the video was shared, the user earned four fictional Skittles and added more to their account as additional users signed up based on that share. A leaderboard ran throughout the contest with winners chosen last December.
Saatchi & Saatchi Canada and The Development Factory are shortlisted for its "Surrender your Say" campaign for The Tourette Syndrome Foundation of Canada in the Use of Social Audience in a Promotional Campaign sub-category. The campaign called on Twitter users to turn control of their accounts over to the organization, which tweeted random phrases as if the people had Tourette's to illustrate the situations people who have the disorder deal with on a daily basis. The campaign also recently picked up the Grand Prix at the AToMiC Awards.
Canada has also been nominated for an Innovation Lion for Toronto-based Bubl Technology's Bublcam, announced last week.
And our country has picked up one Cannes Lions so far this year, with DDB Canada winning Silver in the new Cannes Health category for Cialis at a ceremony last night.